Steel Equestrian Building in Woodland Park, Colorado
Sunward Steel Buildings, Inc., supplied this pre-engineered equestrian building in Woodland Park, Colorado, in October of 2020.
Spacious, attractive, and versatile, the steel equestrian building is part of the infrastructure at the 88-acre Red Tail Ranch Equestrian Center and creates a safe, covered place to house horses and keep them out of inclement weather and extreme temperatures. Divided into 20 separate stalls for individual horse storage, the building also includes a wash bay and tack rooms and gives local equestrian enthusiasts a safe, reliable place to store and protect their horses.
Economical, Sustainable Steel Equestrian Buildings
While prefabricated metal buildings frequently serve as horse stalls and equestrian storage facilities, many equestrian enthusiasts and business owners also purchase them for use as riding arenas, dressage areas or pole barns. Rugged, long-lasting, and easy to raise, pre-engineered steel equestrian buildings are also highly sustainable, meaning they are fully recyclable once they reach the end of their lifespans.
Part of the Colorado Springs metro area, the city of Woodland Park is located in Teller County, in central Colorado. It sits about 17 miles outside Colorado Springs and about a 60-mile drive from Castle Rock.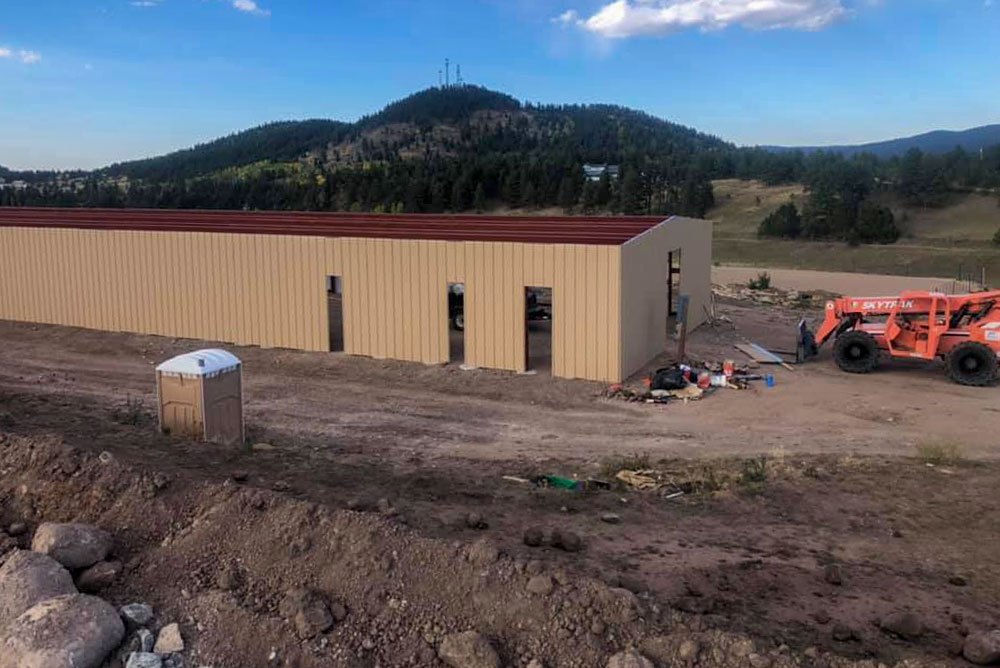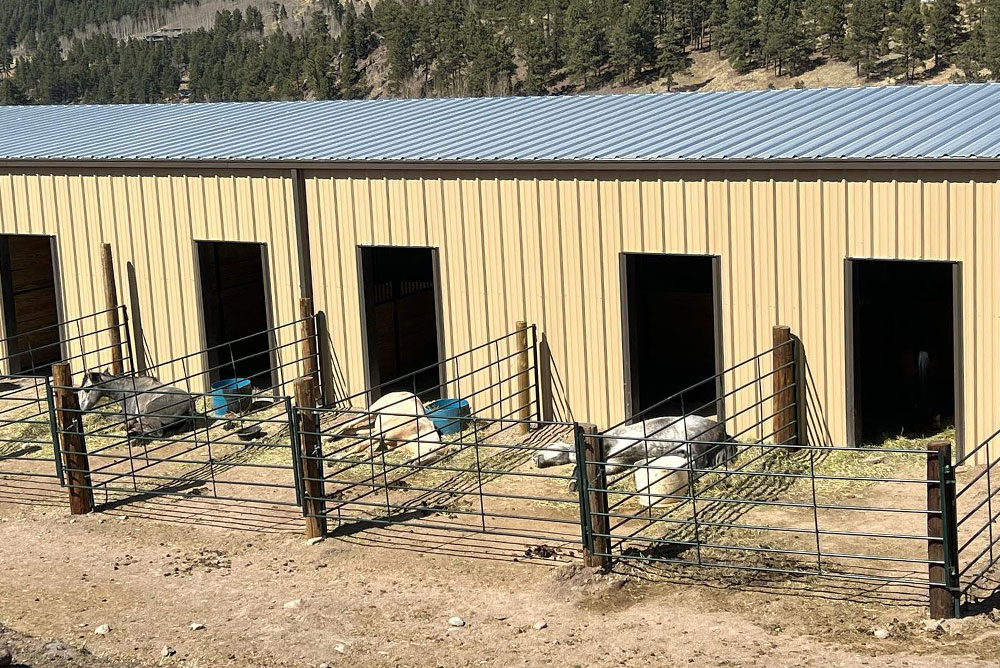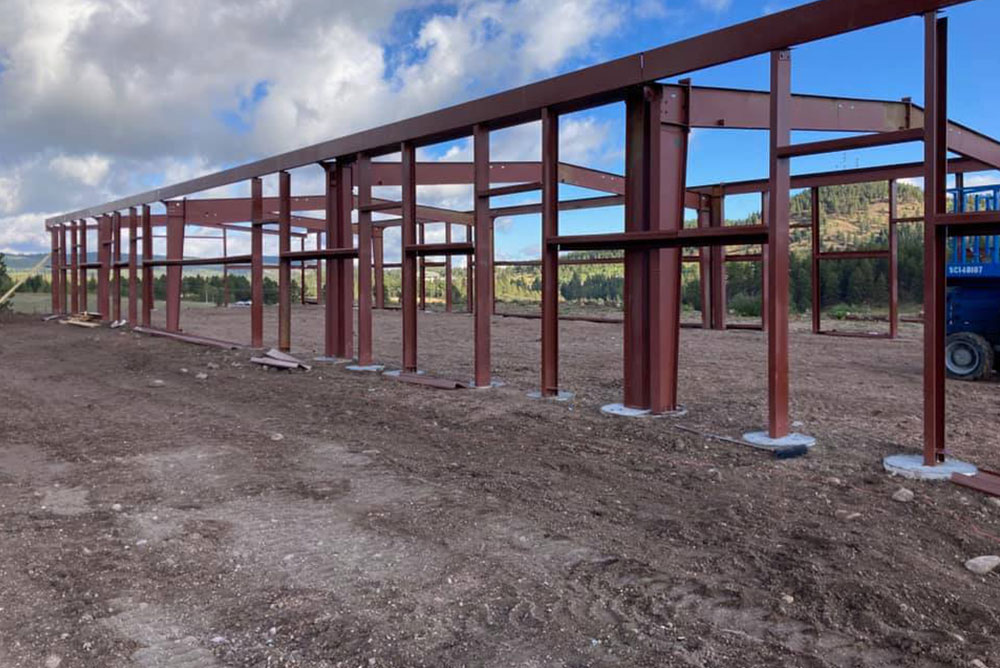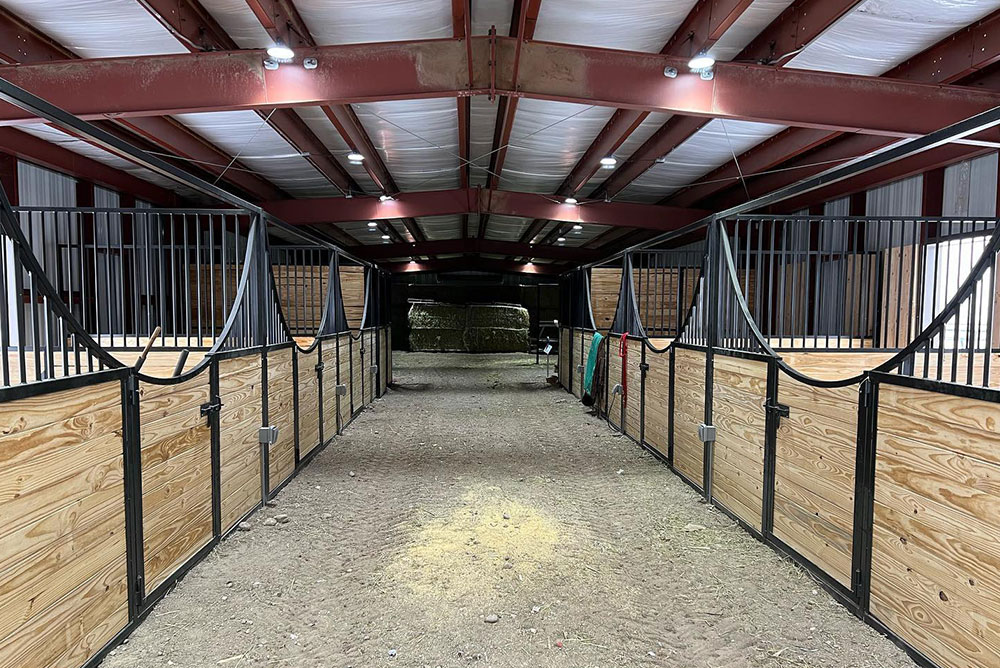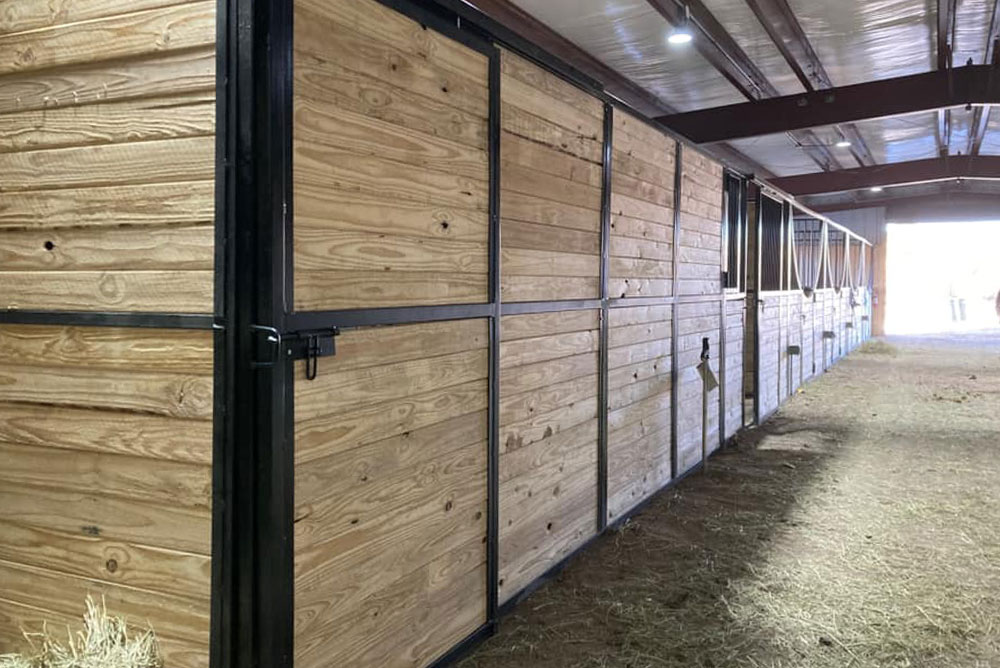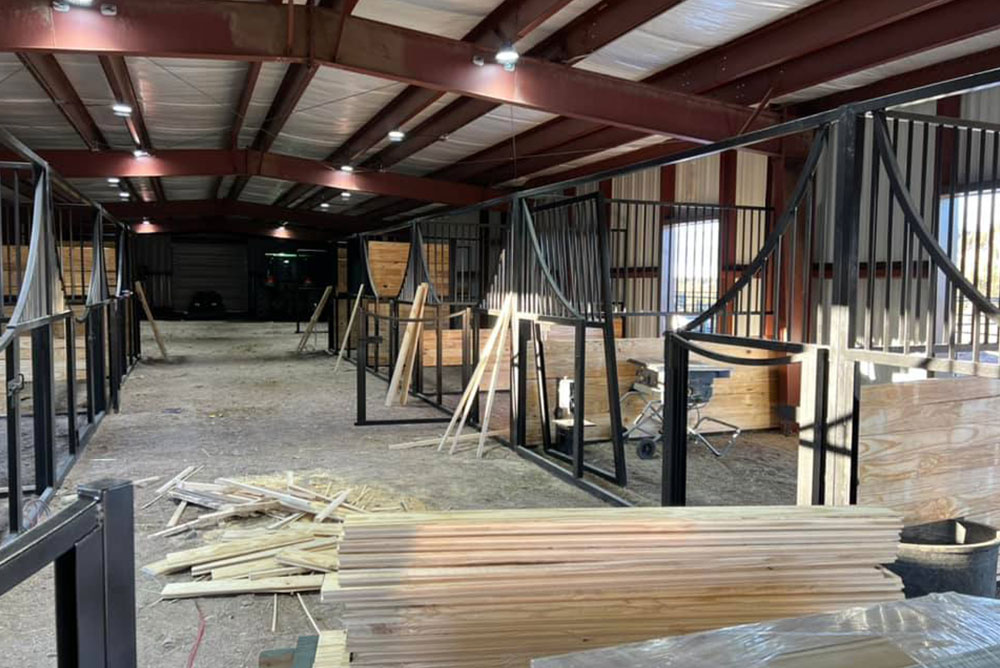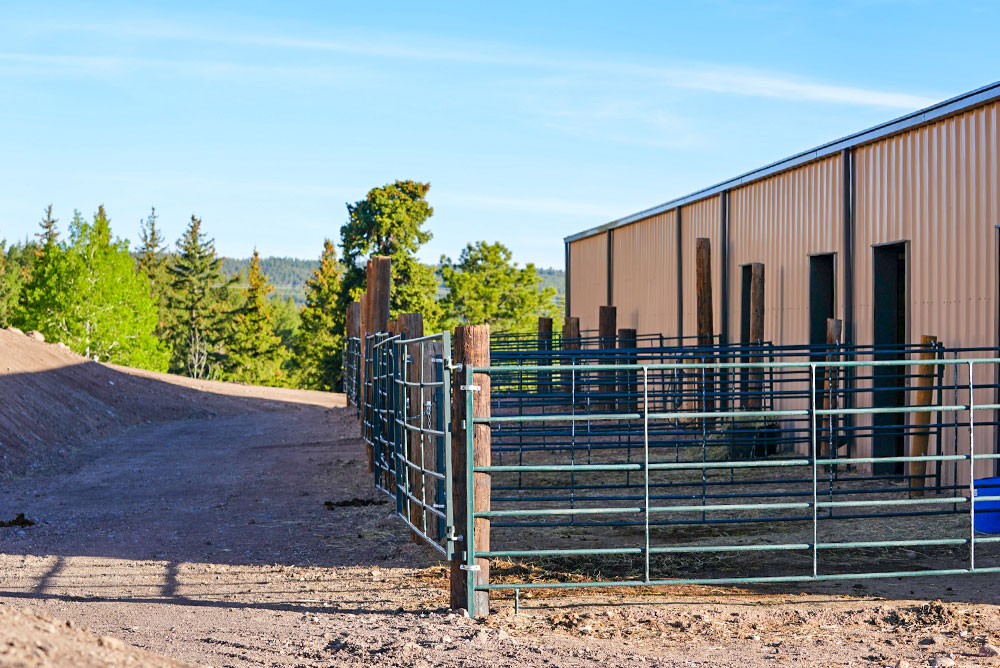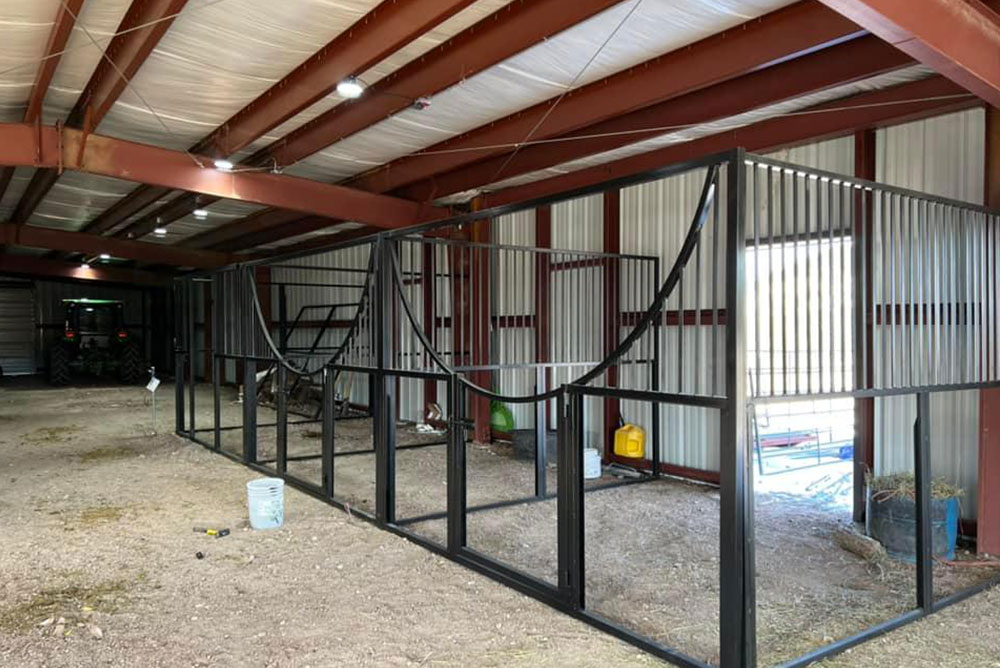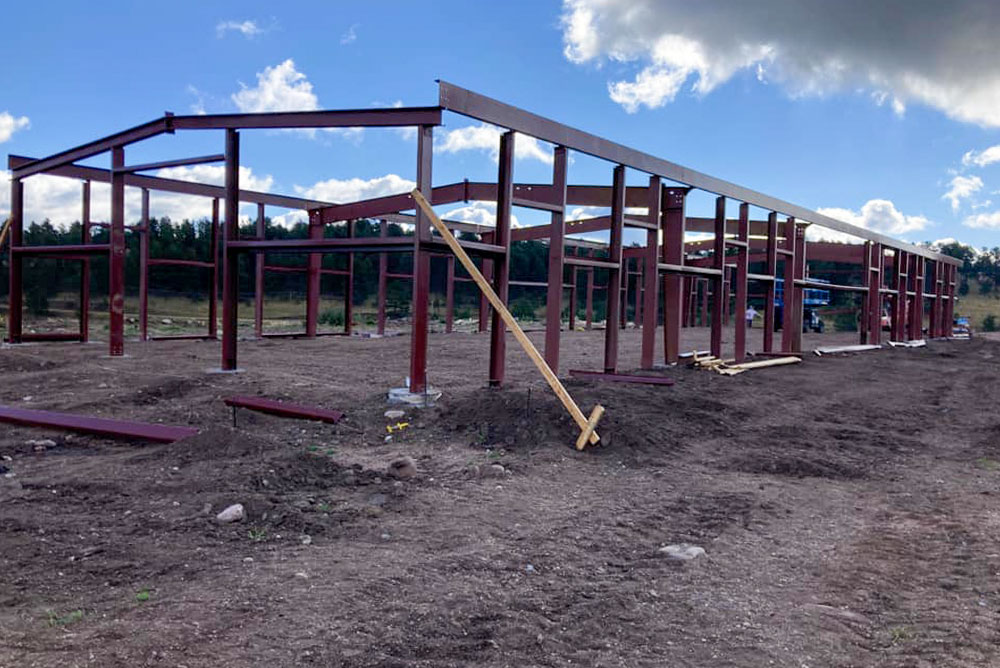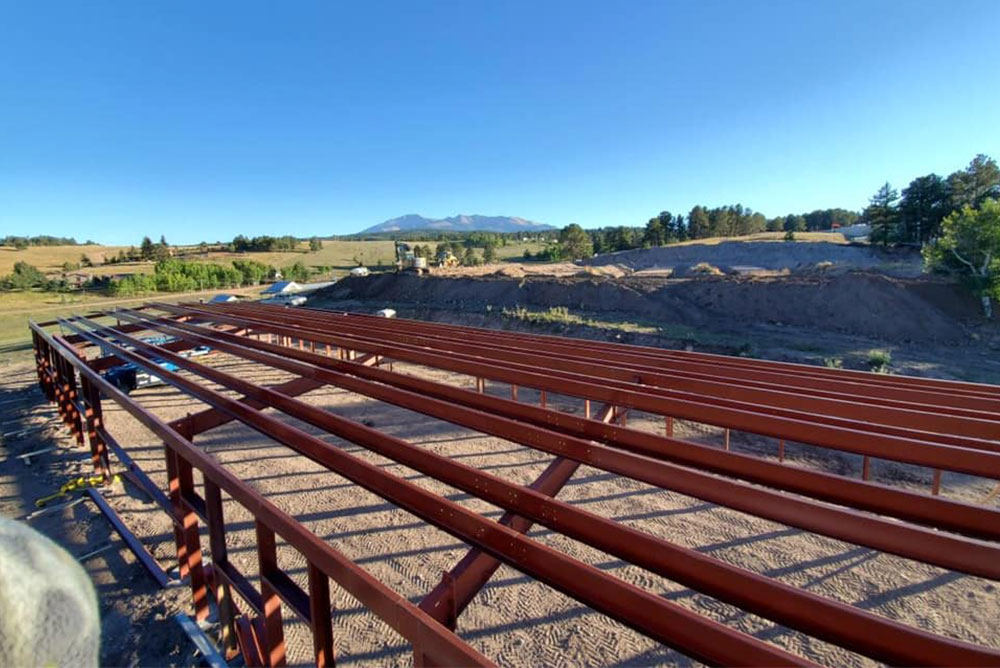 Building Specifications
Comprised of ultra-durable steel parts, the metal equestrian building offers unmatched structural integrity and stands 36'x120'x12' once raised. It has a broad clear span that creates a column-free interior, maximizing space for horse stalls, and it also has high ceilings that easily accommodate large animals.
A steel gable roof with a modest 1:12 pitch provides protection from the Colorado elements, and there are 4" snow gutters and downspouts lining the roof, which divert rain and snow away from the building. There are also (21) framed door openings throughout, which allow building users and horses easy access in and out.
Distributed throughout the metal equestrian building are (1) 3'4"x7'2" walk door opening, (2) 10'x'10' overhead door openings and (18) 4'x8' framed door openings that provide outside access from horse stalls. Engineered to meet all building and engineering codes currently in place in Woodland Park, the steel stable building also boasts a 40-psf roof snow load and a 115-mph wind speed rating.
Featured Sunward Steel Equestrian Buildings