Metal Shop Building in Salkum, Washington
Sunward Steel Buildings, Inc., fabricated and supplied this pre-engineered metal shop building in Salkum, Washington, in mid-September of 2021. 
Fabricated to meet the precise building and engineering codes in place in Salkum, the metal building now serves as a personal shop for its owner, who erected it himself after it arrived at his build site in partially assembled pieces. A clear span creates unobstructed, column-free interior space the owner can use to house machinery, construction equipment, vehicles and other personal assets while protecting them from the elements, pests, potential theft, and premature wear and tear. 
Versatile, Economical Construction Solutions 
Tough, sturdy, and cost-effective, pre-engineered steel buildings are well-suited for a wide variety of residential, commercial, agricultural, and industrial applications and are often a top choice among home- and business owners looking to build in areas prone to heavy rain or snowfall. Available as relatively simple base buildings or as highly customized structures with mezzanines, insulation packages, and eye-catching exteriors, prefabricated metal buildings are popular alternatives to traditional wood buildings. 
This particular metal shop building took shape in a rural, unincorporated area in western Washington. The small community of Salkum sits about a 50-mile drive from Olympia and about an 80-mile drive from Tacoma.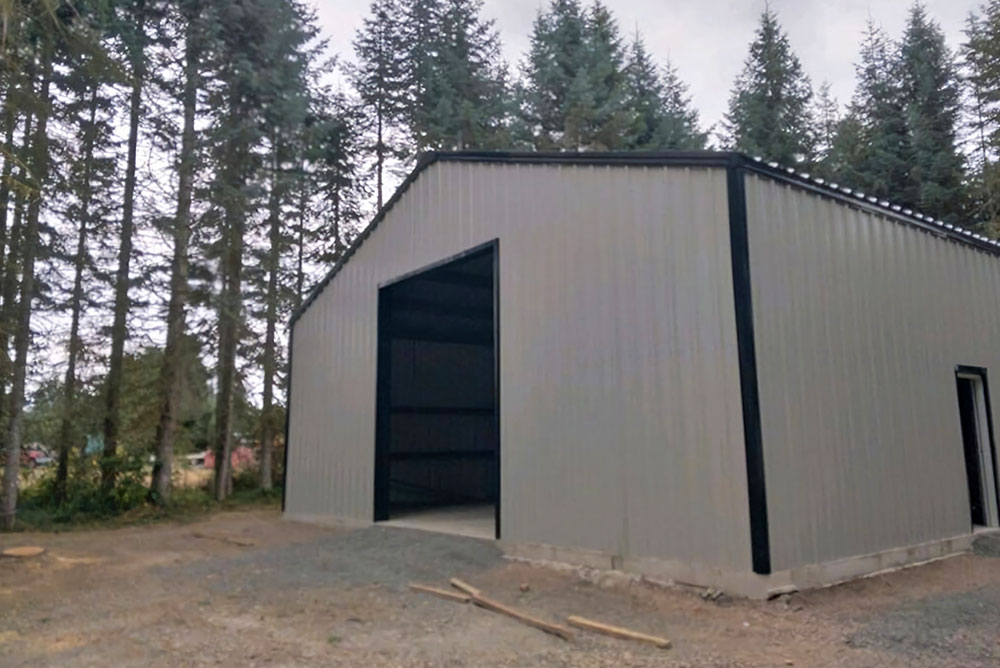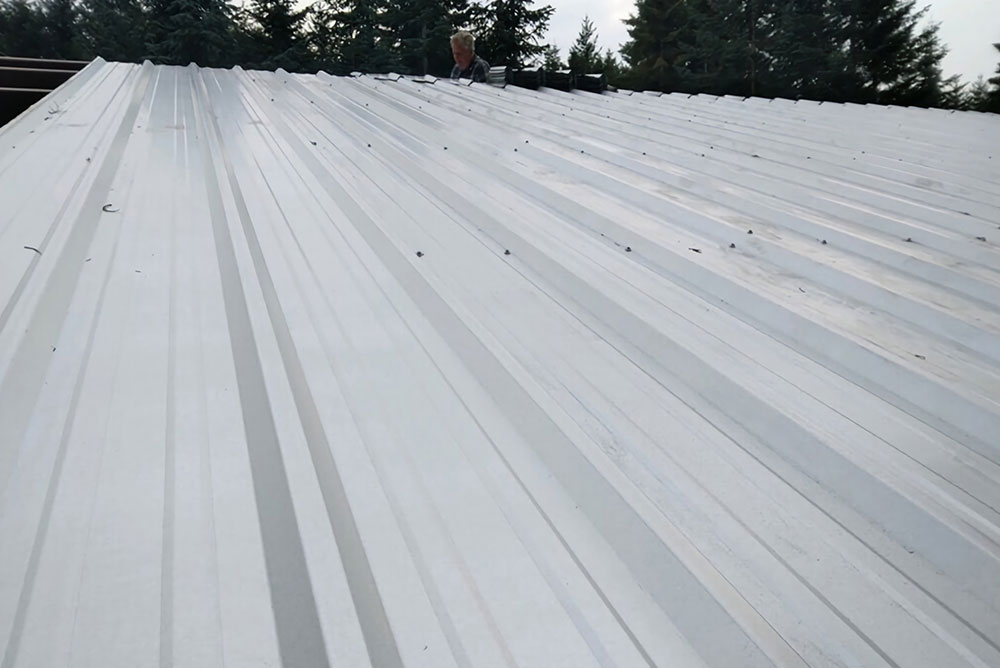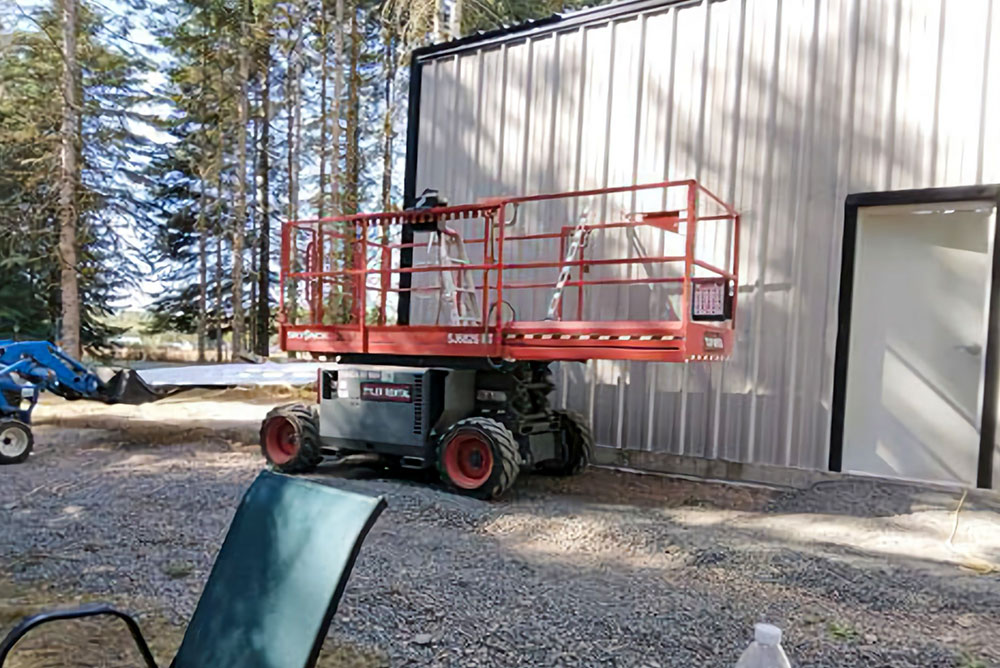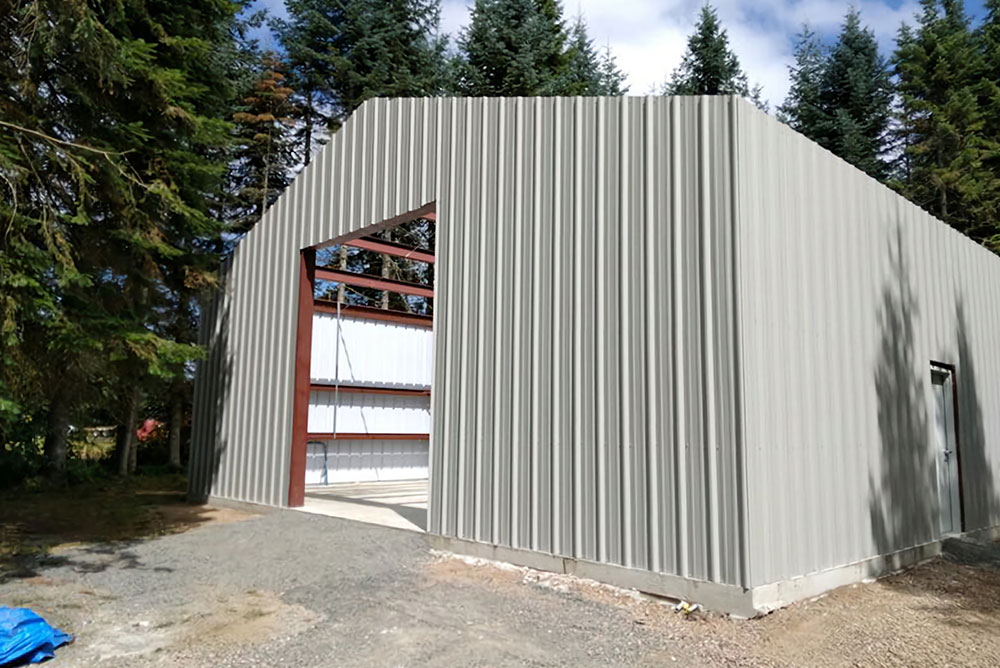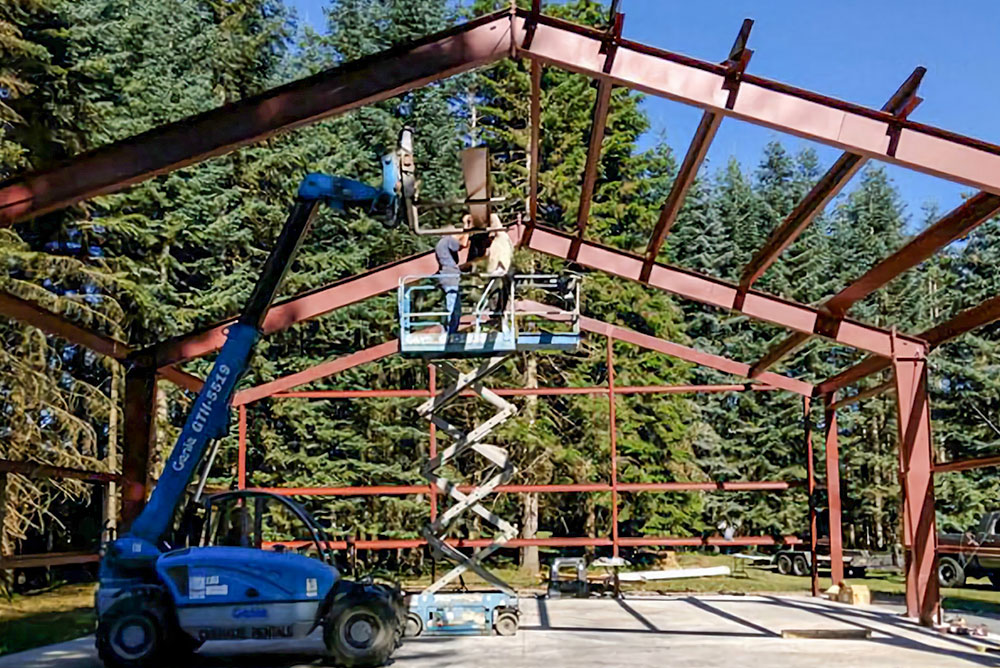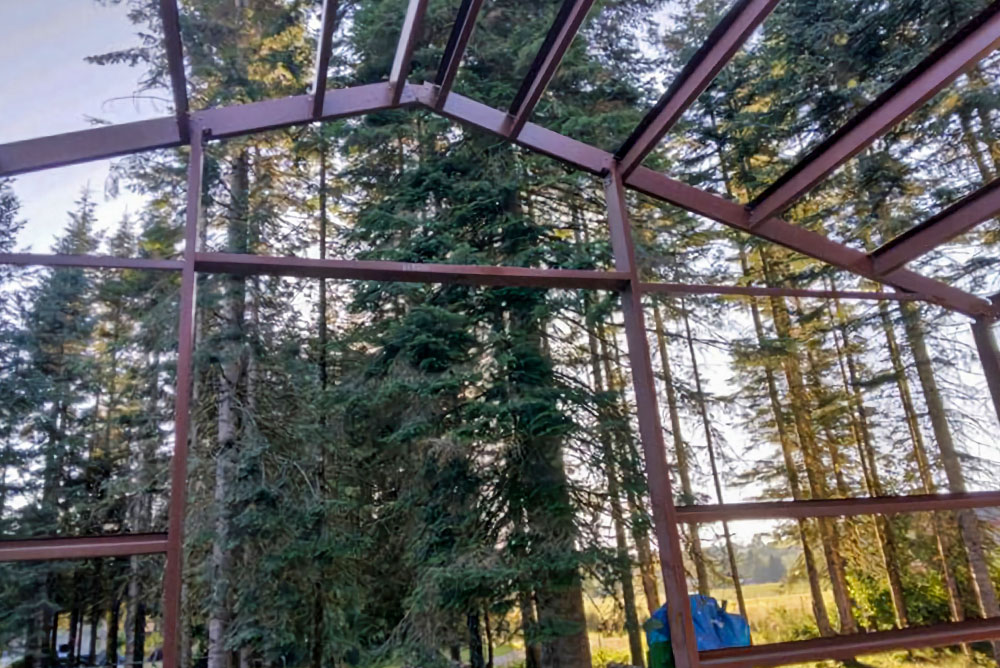 Building Specifications
When raised, the Ash Gray metal shop with Black accent trim is 40'x60'x14' in size and features high ceilings that leave plenty of room for storing large equipment or vehicles. Comprised of durable, sustainable steel components, the personal shop serves double-duty as a storage area and a dry workspace where the owner can escape the heavy rainfall often seen throughout Salkum.  
Attractive and multifunctional, the metal building blends well with the surrounding Pacific Northwest landscape, and a hardy Galvalume Plus gable roof with a 4:12 pitch sits overhead, offering reliable protection against corrosion and the elements. The roof features innovative siphon-groove technology, which enhances water-tightness and helps prevent leakage. 
The prefabricated metal shop building has (2) framed openings that allow easy access in and out, which include (1) 12'x14' overhead door opening and (1) 3'4"x7'2" walk door opening that will house a commercial walk door. A 30-psf roof snow load and a 115-mph wind speed rating are additional customizations made in adherence to the building and engineering codes governing construction at the property address. 
Featured Sunward Steel Garage & Shop Buildings