Steel Shop, Office And Storage Building in Kearney, Nebraska
Sunward Steel Buildings, Inc., was the fabricator and supplier of this pre-engineered steel commercial building in Kearney, Nebraska, in May of 2004.
In the time since, it has served as a shop, storage, and office building for Wilke Contracting Corp., a Kearney-based family-owned and -operated highway contractor with a more than 37-year history in the region. The company specializes in the construction of bridges, box culverts, highways, and other interstate work throughout Nebraska, and this building provides a secure and covered space to store trucks, trailers, and heavy machinery used in these and other projects when not in use.
The two-story building has a mezzanine that provides additional space for administrative efforts, and it also has a basement that provides room for storing paper records while serving double duty as a tornado shelter. The founder of Wilke Contracting, Rich Wilke, purchased this building and was well-known and highly respected throughout the community until his passing in 2018. The current Wilke workforce prides itself on continuing Rich's efforts to improve the surrounding community while upholding the same values that helped make the company a success since day one.
Fast-Raising, Long-Lasting Storage & Industrial Buildings  
Combining steadfast durability with low lifelong costs of ownership, prefabricated steel buildings offer affordable, sustainable alternatives to wood or other construction. Easily customizable to meet a buyer's needs and geographic building code requirements, steel buildings can serve any number of purposes and applications, often serving as industrial buildings, manufacturing operations, storefronts, and related operations.
This particular steel building is one of (2) on the property and has efficiently housed company operations since 1982. Home to the University of Nebraska at Kearney, the city of Kearney is part of south-central Nebraska's Buffalo County. It sits roughly 130 miles west of Lincoln and about 42 miles outside Grand Island.
Considering purchasing a pre-engineered metal building for corporate, storage, industrial, or other use in Nebraska or another part of the United States? Click here for a price quote.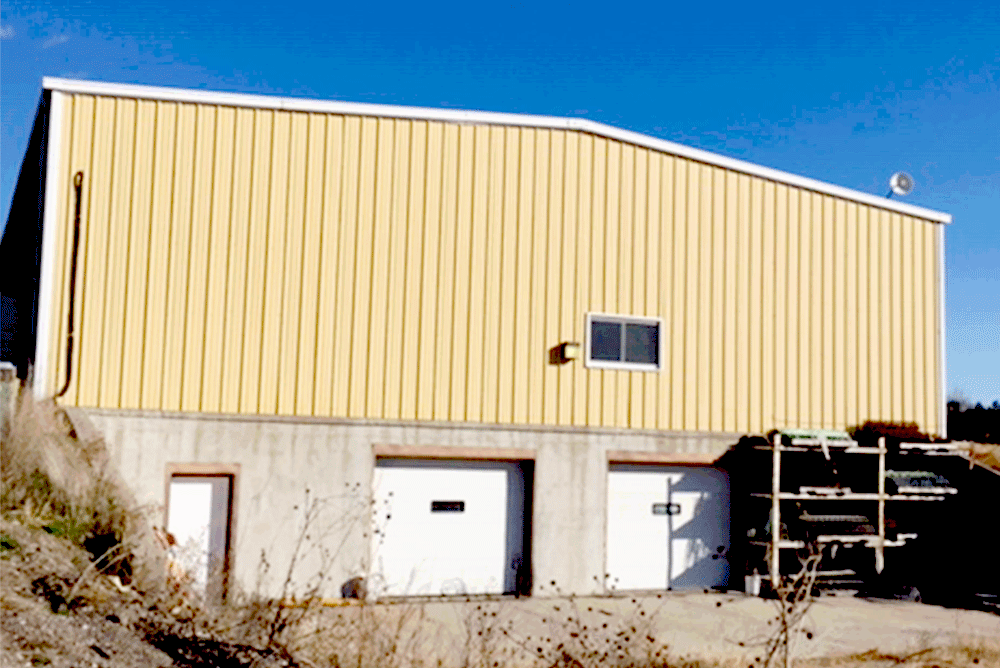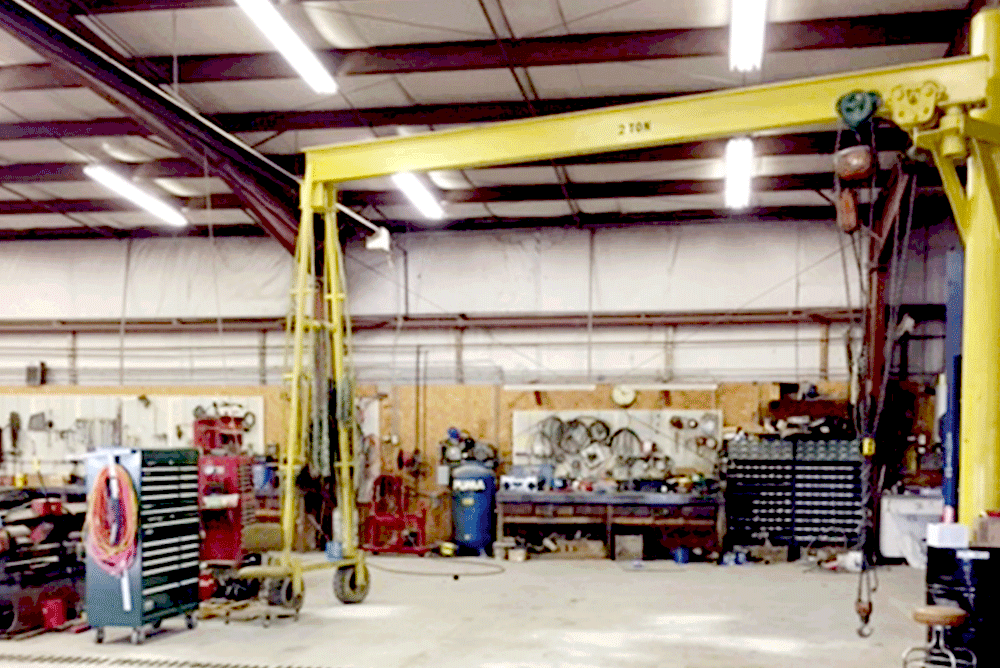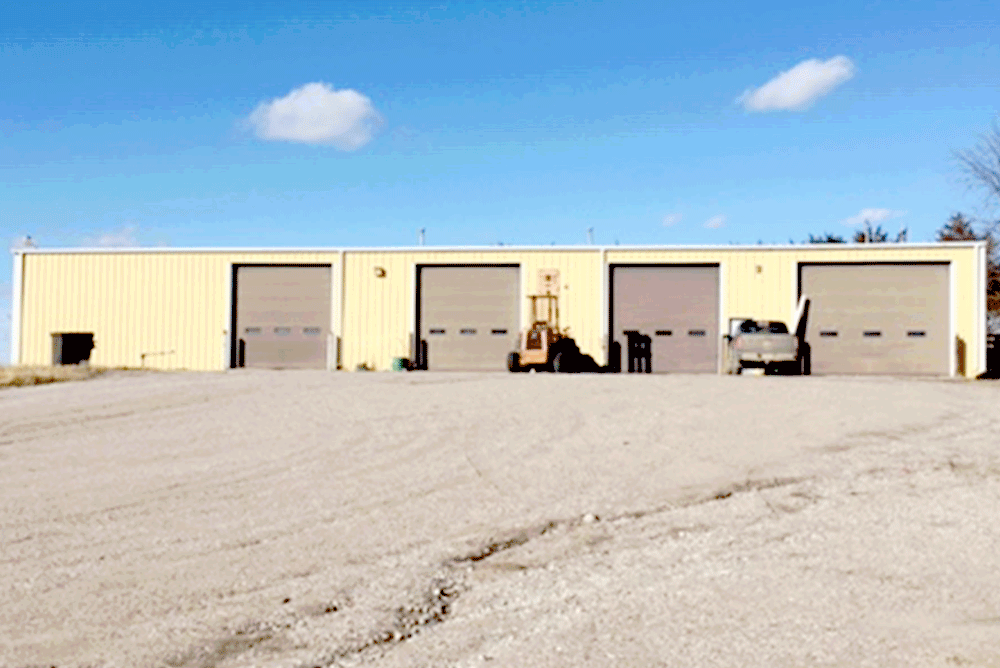 Building Specifications
Featuring heavy-duty, top-of-the-line steel construction, this metal shop, office and storage building stands an expansive 60'x100'x14' once raised. It boasts a clear span design, freeing up as much interior space as possible for storing vehicles and equipment, and it has an eye-catching Royal Blue exterior that creates considerable curb appeal.
Offering protection from above is a corrosion-resistant Galvalume roof with a 1:12 pitch, and the building itself features (4) separate bays for trucks. The building's basement tornado shelter has its own firewall, enhancing safety, and its mezzanine allows for additional usable floor space without expanding the building's overall footprint.
Featured Sunward Steel Commercial Buildings