Helicopter Hangar in Big Lake, Alaska
As an established leader within practical transportation and mobilization in the Alaskan market, Northern Pioneer Helicopter is the top mobile provider throughout the north & wilderness country. With business booming, NPH was in need of additional space to service their fleet of helicopters.
While reviewing other steel building companies throughout the North Country, Canada & Northwestern Territories, they ultimately contacted us at Sunward Steel to supply them with a "lean-to", a pre-manufactured steel structure that would attach to their existing building.
A top choice among aviation-related business owners due to their unmatched strength and security, steel airplane hangars, lean-to's & other steel buildings deliver economical and functional building solutions for those with aviation industry interests.
The Alaskan Aviator
To best serve this customer, we manufactured this helicopter hangar at our North Dakota facility from our Wedgcor production line. WedgCor Steel Buildings is our long-founded metal building manufacturing facility that provides pre-engineered building services throughout the US, Canada, and to oversea's-international clientele.
Innovative technology and advancements in computerized engineering allow our pre-fabricated steel building kits to be quickly and expertly manufactured to the industry's highest standards. Our long-tenured employees understand the importance of quality, which results in very focused and purposeful attention to detail in manufacturing steel products.
Manufactured at our state-of-the-art facility guarantee our Sunward Strong promise on every building, every time.
With Northern Pioneers' excellent performance record with numerous government agencies in Alaska, including the Bureau of Land Management, U.S. Forest Service, the State of Alaska, the U.S. Coast Guard, the Alaska Air Carriers Association and also, and Helicopter Association International; we are proud to be of service and be a part of this remarkable company.
Affordable Options – 2020 Budgets
If you are working with an updated & impacted 2020 building budget, give us a call & we will work with you to get you a building. We manufacture all of our buildings in-house and we will get you a building you can afford, call us, let's talk numbers, and let's get you a building!  We have specially priced buildings and brand new heavily discounted buildings that are amazing deals; let's talk!
Do you have a building project that you would like to get down on paper?  Do you have questions?  We are pre-manufactured building professionals, with steel building kits of every sort as our specialty. We would love to speak with you, you can reach us at info@sunwardsteel.com, you can call us directly at 303.464.9137 or you can click here for a free quote.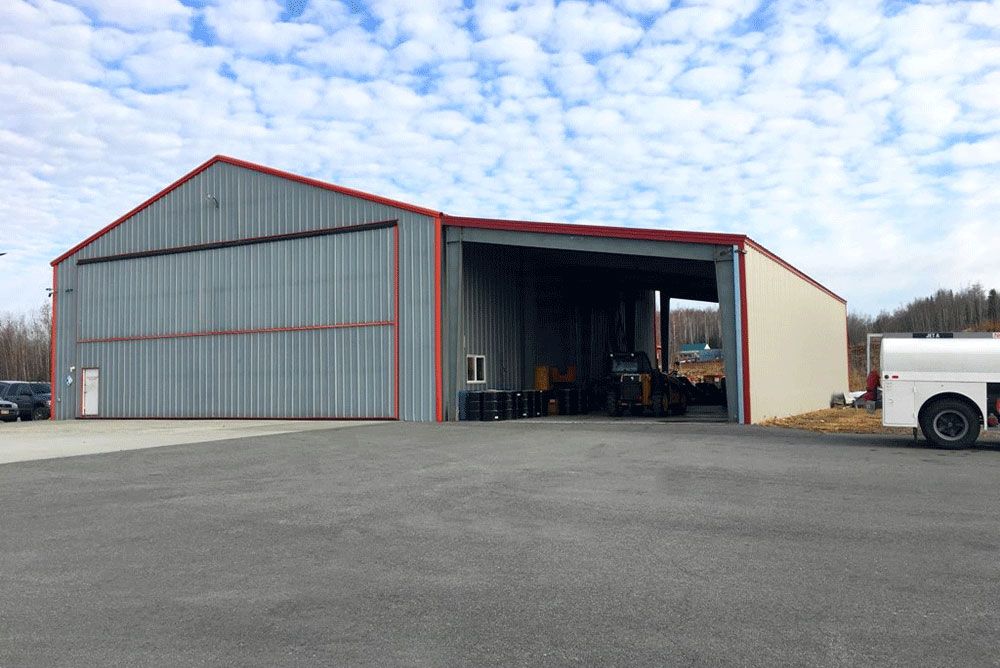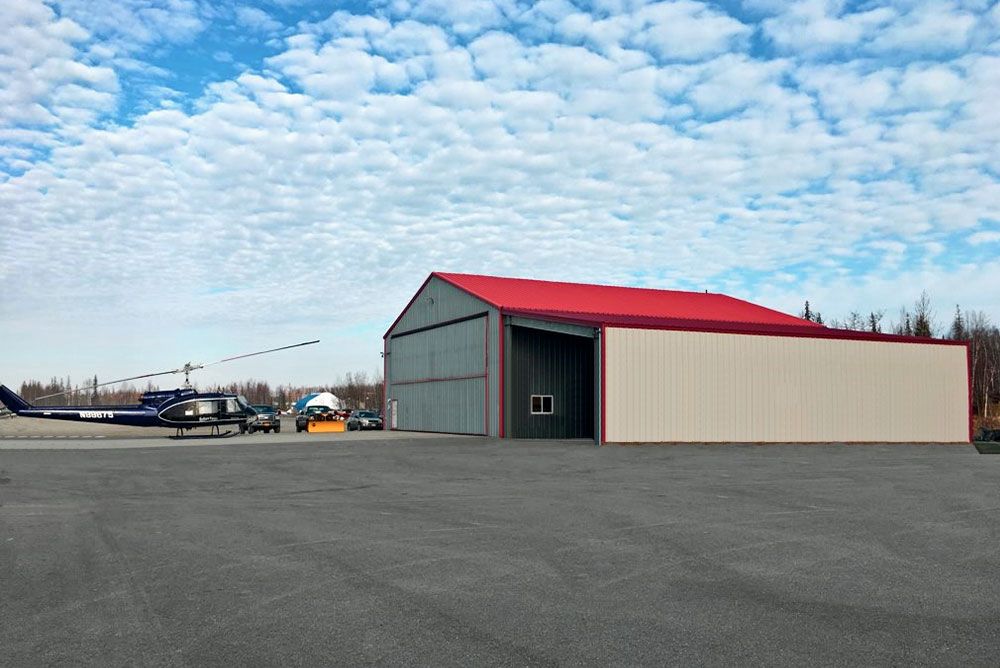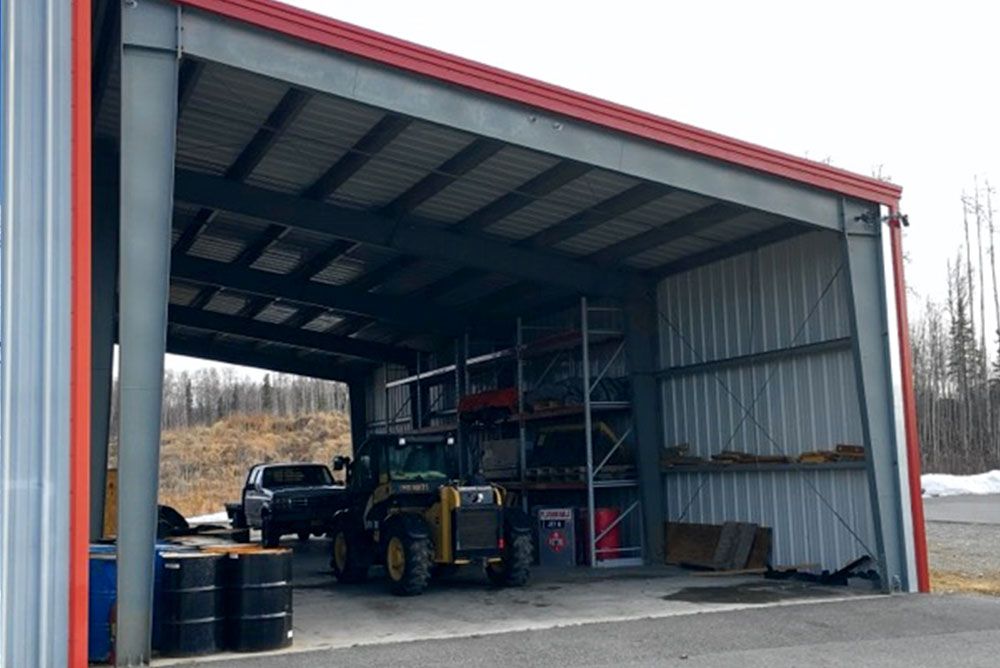 Building Specifications
Built to withstand extreme winter conditions with engineered specifications to hold its own against record setting winds, snowfall and ice, the building is comprised of heavy-duty steel components that will endure for generations.
Following a quick delivery from the lower 48, through Canada & to its final construction site, this steel structure stands 30'W x 70'L x 20'H once erected.  The roof features single slope arch design with a slight 2:12 pitch with a corrosion resistant galvalume finish.
Featured Sunward Steel Aircraft Hangar Buildings