Oil and Gas Industry Building in Edson, Alberta
Sunward Steel Buildings, Inc. was proud to fabricate and supply this pre-engineered steel building on behalf of a client in Edson, Alberta, Canada, in late January of 2014.
Currently, it serves a broad array of purposes on behalf of River Rose Contracting LTD, an Edson-based contracting company and well and pipeline pressure service provider that specializes in the surrounding oil industry. Ideal building solutions for those with oil and gas interests, thanks to their supreme strength and durability, fire-resistant nature, and explosion-resistant customization options, steel construction delivers affordable, adaptable building options for today's commercial buyers.
This particular building features an open, clear-span design, and inside, it features considerable room for truck storage as well as an office, lunch room, reception area, dispatch center, and board room, among other accommodations.
Customizable Building Solutions for the Oil & Gas Industry 
When the safety of your entire team is on the line, you need building materials that withstand heavy use, corrosion, oil field conditions, and the numerous hazards associated with working in oil and gas. This multi-purpose industrial metal building gives River Rose Contracting associates a safe, secure, and reliable home base where they can store goods, perform administrative tasks and otherwise serve the company's growing list of oil and gas industry clients.
Located within Yellowhead County, in west-central Alberta, Canada, Edson lies just east of the foothills of the Canadian Rockies. It sits about 192 kilometers west of Edmonton and about 315 kilometers outside Grand Prairie, Alberta, Canada.
Considering purchasing a pre-engineered metal building for use in Canada or the United States? Click here for a price quote.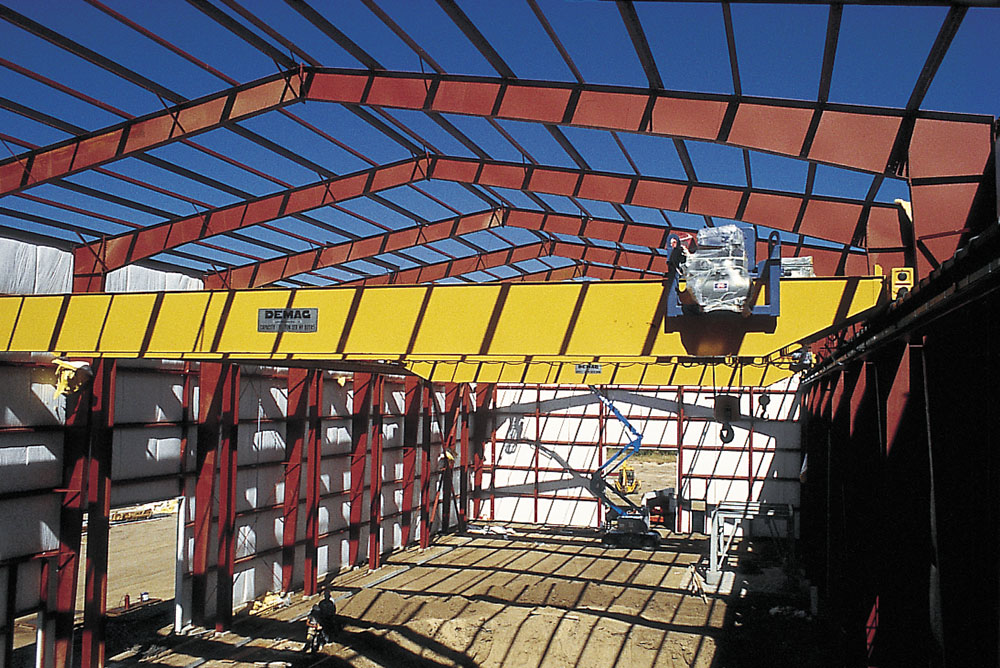 Building Specifications
Once erect, this premanufactured metal building boasts a finished size of 50'x124'x29, while a robust, corrosion-resistant metal roof featuring a 2:12 pitch provides additional protection from above. The building's open, largely unobstructed design makes it easy for River Rose Contracting associates to move their fleet and equipment in and out, while (10) framed openings further enhance accessibility for building users. Included are (6) 16'x16' overhead framed openings and (4) 3070 openings, each of which encloses one of (4) 3070 walk doors.
Additional accommodations made with the subarctic climate of the Edson area in mind include a 43.8-psf snow load and a 9.61 wind safety factor. 
Featured Sunward Steel Industrial Buildings