Steel Barndominium in Soda Springs, Idaho
This Sunward Steel barndominium in Soda Springs, Idaho, serves double-duty as a residence and personal shop.
Ultra-modern on the outside and spacious and versatile on the inside, the custom metal building combines comfortable, well-appointed living quarters with a functional, clear span shop area the owner can use for storage, parking and more. A lean-to atop a concrete foundation creates a scenic, expansive porch area to take in the surrounding views, while a self-supported mezzanine creates a second level and even more usable floorspace inside.
Several picture windows and (6) 4'x3' windows allow plenty of natural light into the steel home, while gutters and downspouts along the roof help rain and snow drain off easily, preventing leaks and condensation.
Explore our options for metal buildings in Idaho.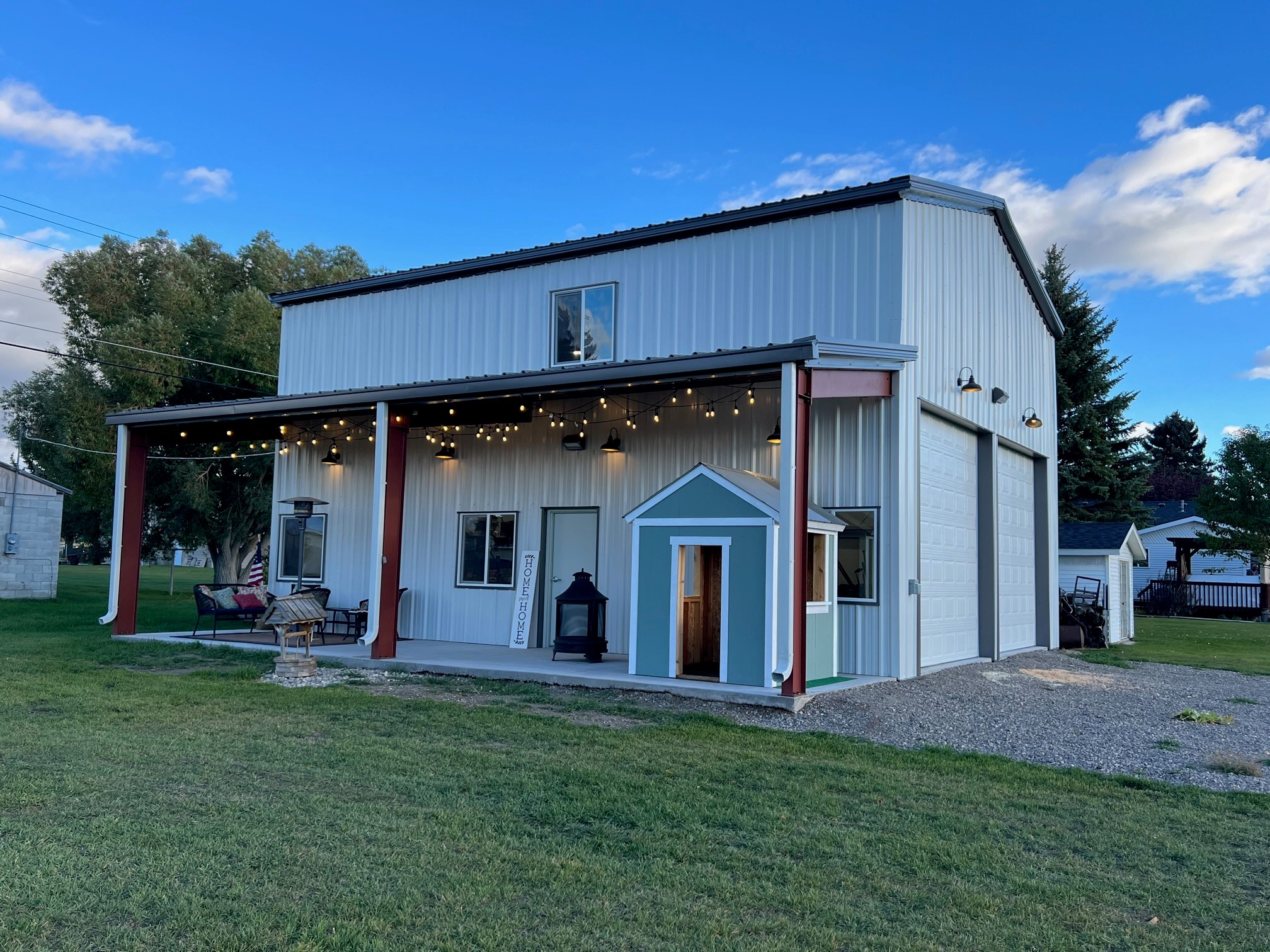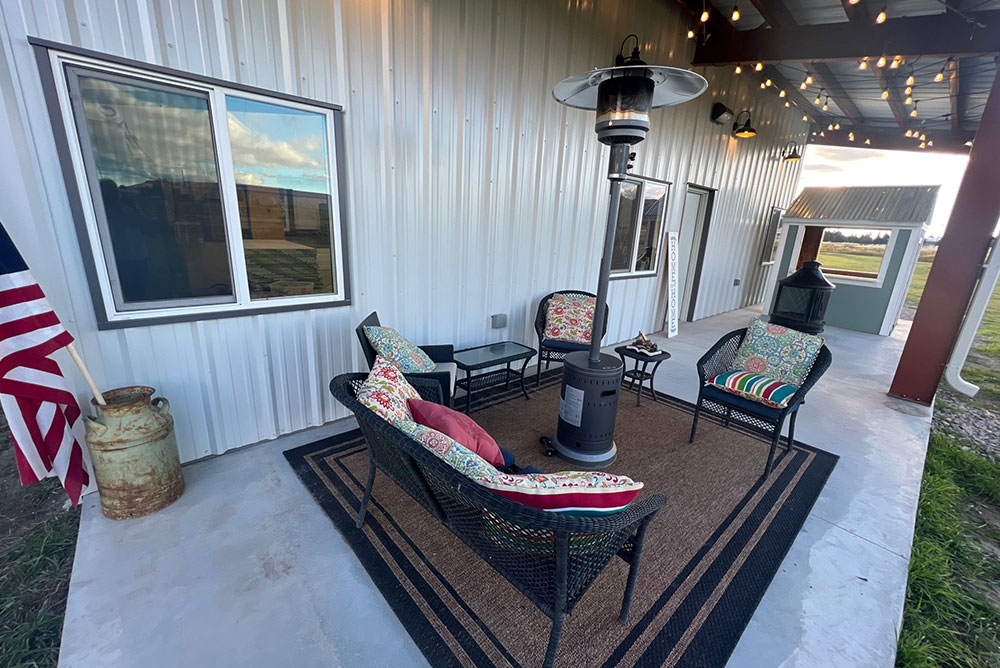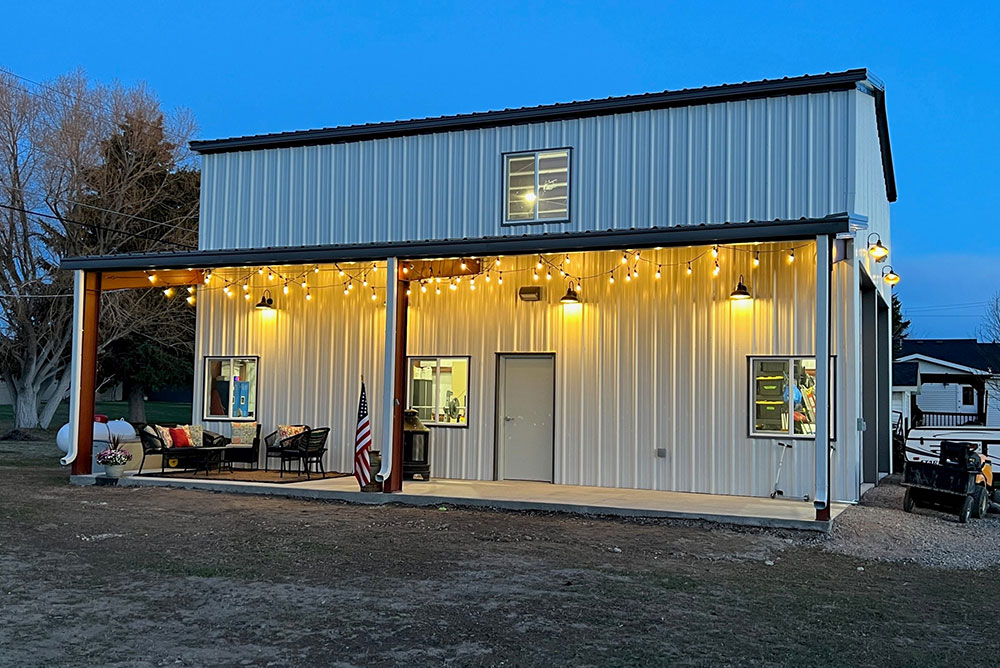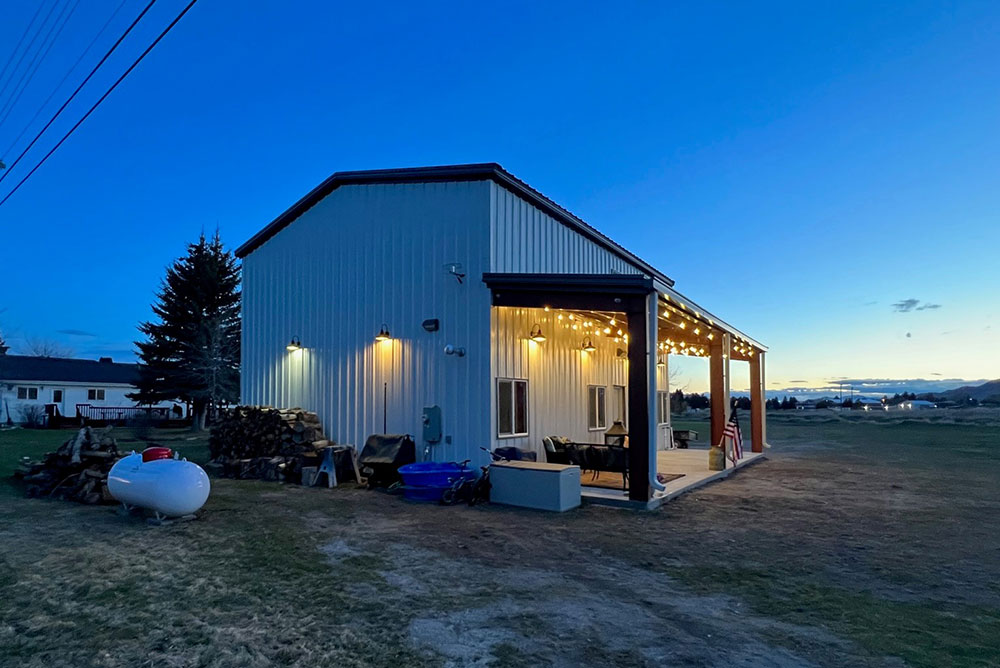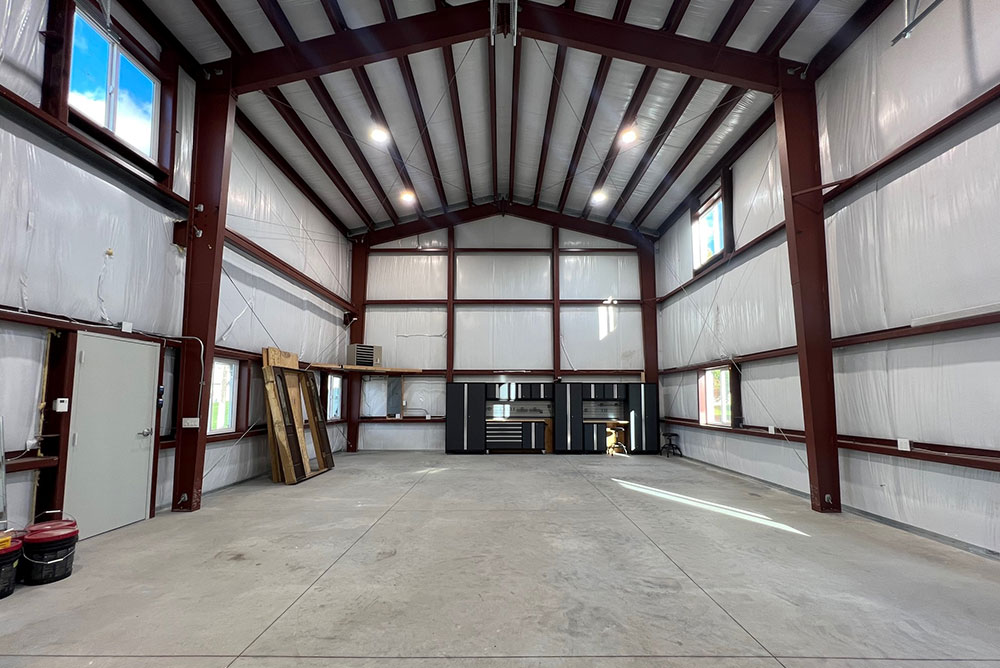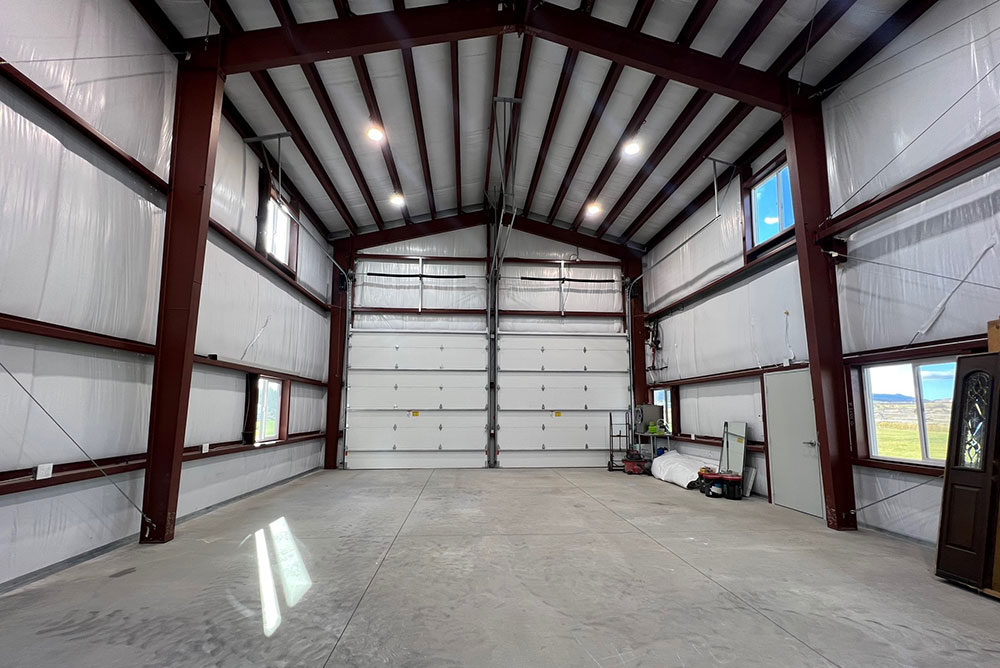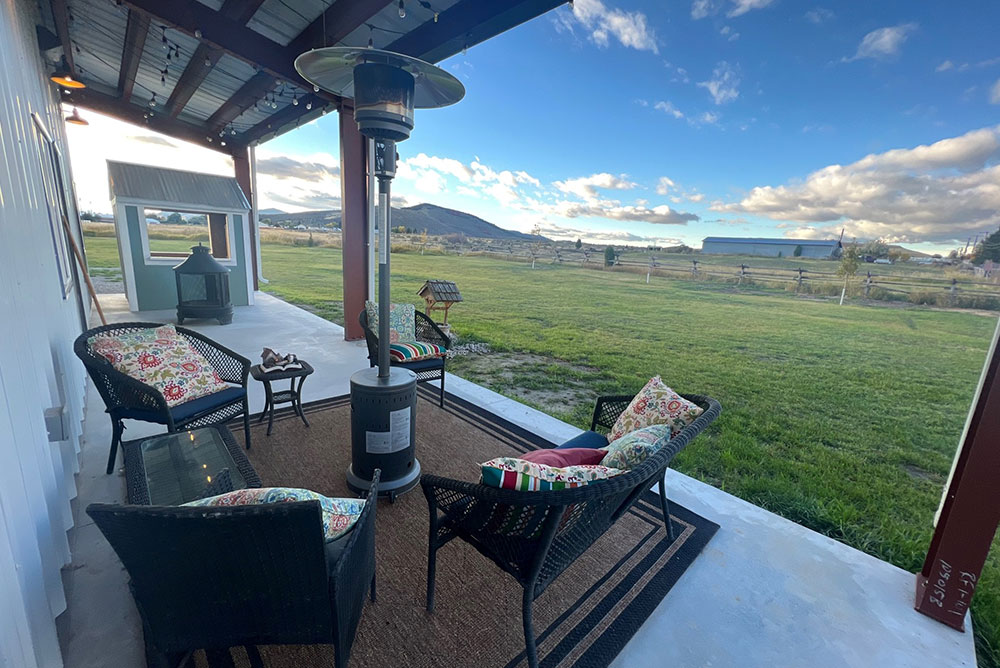 Building Specifications
Considered a "barndominium" or "shouse" because it has a living area that connects to a personal shop or storage area, this 30'x40'x21' metal home has an attached 10'x40'x13.67' steel lean-to that provides covered outdoor space while helping protect its exterior walls. The residential part of the building has a gable roof with a 3:12 pitch, while the lean-to has a single-slope roof with a 2:12 pitch.
The barndominium has (3) main access points, which include (1) 3070 traditional walk door and (2) 12'x12' overhead garage doors. Engineered for Idaho's heavy winter snowfall and variable climate conditions, the steel home complies with the building codes in place in the area, featuring a 115-mph wind rating and a heavy, 60-psf roof snow load.
Barndominium Benefits
Economical, low-maintenance and easy to customize, steel barndominium represent a fast-growing segment of the residential real estate market. Unlike traditional wood homes, metal barndominiums don't warp or rot over time, and they're also highly resistant to damage caused by weather, temperatures, pests and other common construction hazards.
Part of Caribou County in southeastern Idaho, Soda Springs was once a landmark along the Oregon Trail. The community sits about 55 miles southeast of Pocatello.
Featured Sunward Steel Barndominium & Home Buildings