What is a Monitor Style Roof?
These days, pre-engineered steel buildings don't have to look like boxy, industrial factories or garages – instead, there is a near-endless stream of customization options you can employ until your building looks exactly as you'd like it. Increasingly, prospective building owners who want to combine the benefits of a steel building with the aesthetics of a more traditional one are finding that they can achieve the look and feel they desire by using monitor-style roofs.
Just what is a monitor roof, and what types of buildings will you typically find them in?
Monitor Buildings
In the architectural sense, a "monitor" refers to a raised structure that runs along the ridge of a double-pitched roof, and it has its own roof that runs parallel with the property's primary roof, creating an "atrium" look. The monitor-style roof has a raised center aisle, and the long sides of the monitor often boast clerestory windows or louvers that allow light or ventilation to penetrate the areas under the roof.
While, traditionally, monitor-style roofs were a popular choice for farm and equestrian buildings, these days, they are common across a broad range of steel building types, among them:
Industrial buildings
Steel homes
Barndominiums
Agricultural buildings
Schools
…and many more. While these roofs enhance aesthetics by breaking up a building's roof line, they are also ideal for those who are trying to comply with city specifications that require aesthetically pleasing structures with ample curb appeal.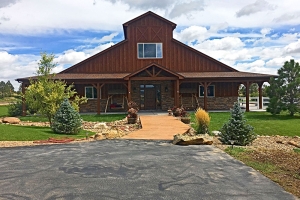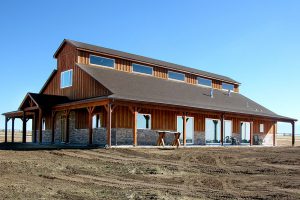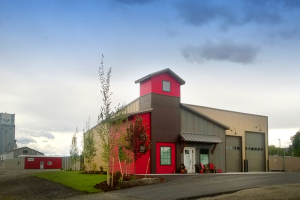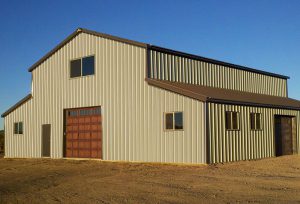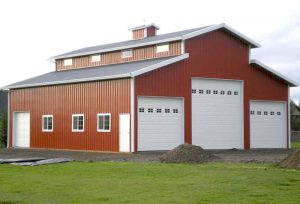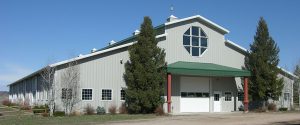 Monitor-Style Roof Benefits
In addition to enhancing the overall appearance of your steel building, a monitor roof brings with it a number of other key benefits. If air quality is a concern, for example, you can install louver vents into your monitor, which allow air to pass through while preventing dirt, debris and dust from doing the same.
Another option is to install windows or skylights into the monitor, which can both brighten up the interior and lead to a reduction in energy bills by allowing natural sunlight and heat to penetrate the space. Regardless of whether you opt for a traditional monitor building or one that features a smaller building sitting on top of a larger one, a monitor-style roof can dramatically enhance your building's aesthetics, resulting in a metal building that is not just functional, but fashionable, too.