Prefabricated Steel Trampoline Park in Bozeman, Montana
Sunward Steel Buildings, was the proud provider of this pre-engineered steel recreational building in Bozeman, Montana.
Purchased by the owners of Bozeman's Jumptime Trampoline Park, the large-scale steel building features top-quality construction and currently functions as a recreational facility. Prior to purchasing the steel recreational building, the owners had a set-in-stone opening date in mind for the trampoline park, and this building arrived on time and on budget, allowing the owners to easily meet their deadline.
Now that it's in operation, the trampoline park caters to visitors of all ages, offering opportunities for aerial stunts, dodgeball, slam-dunk basketball and similar forms of recreation. The metal facility also has a special space for toddlers and other young guests to play, and it serves as a popular spot for free play, birthday parties and other special events.
Thoroughly customizable in terms of size, ceiling height, insulation, exterior features and most other elements, pre-engineered metal buildings made ideal recreational facilities thanks to their steadfast durability. Unlike wood buildings, steel structures are resistant to warping, cracking or otherwise accruing exterior damage, and they tend to maintain their strength, beauty and functionality over time far better than most alternatives.
Located in southern Montana, the city of Bozeman is part of Gallatin County. The community lies roughly 85 miles east of Butte and about 125 miles outside Billings.
Considering purchasing a pre-engineered metal building for recreational, athletic, commercial or other use in Montana or another part of the United States? Contact us for a price quote.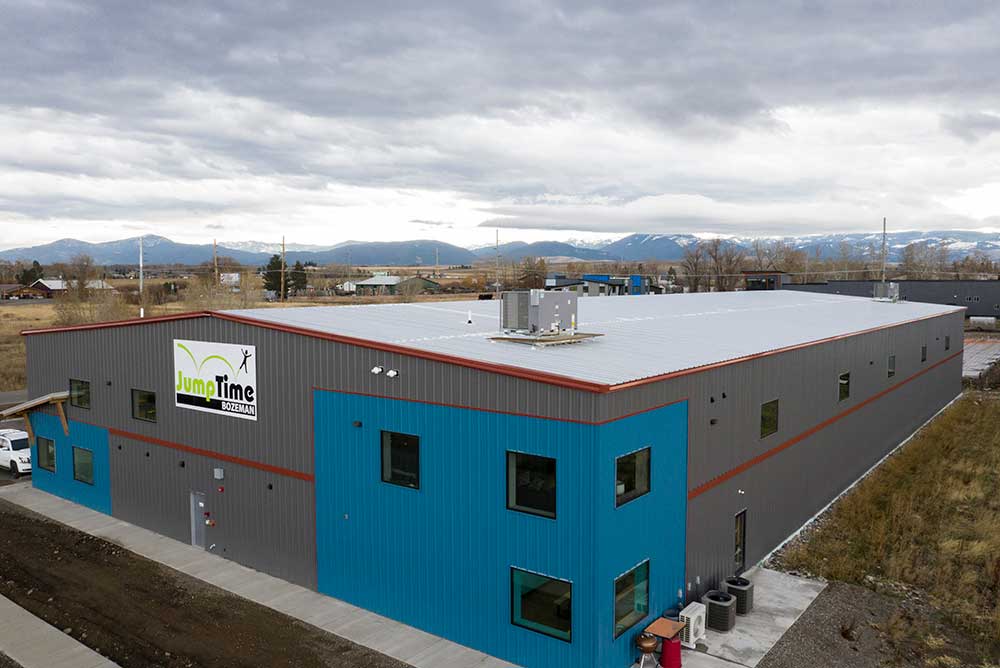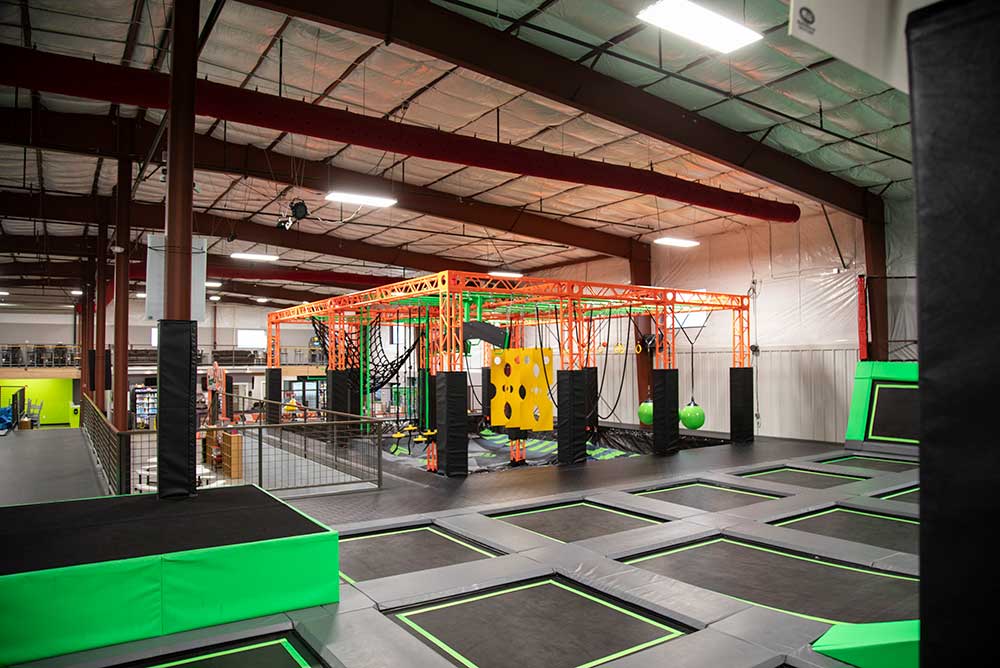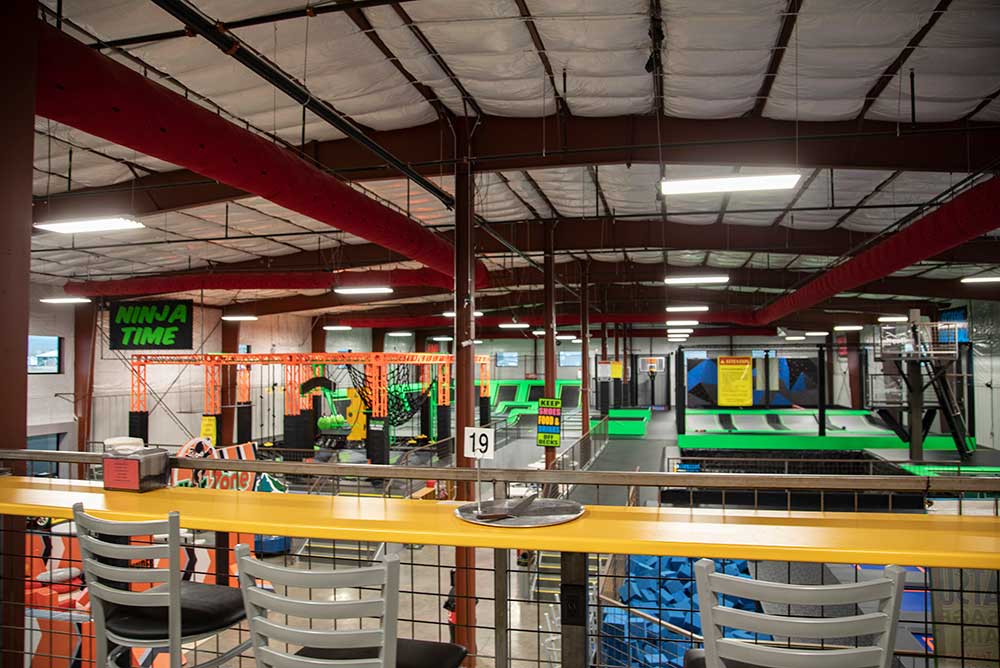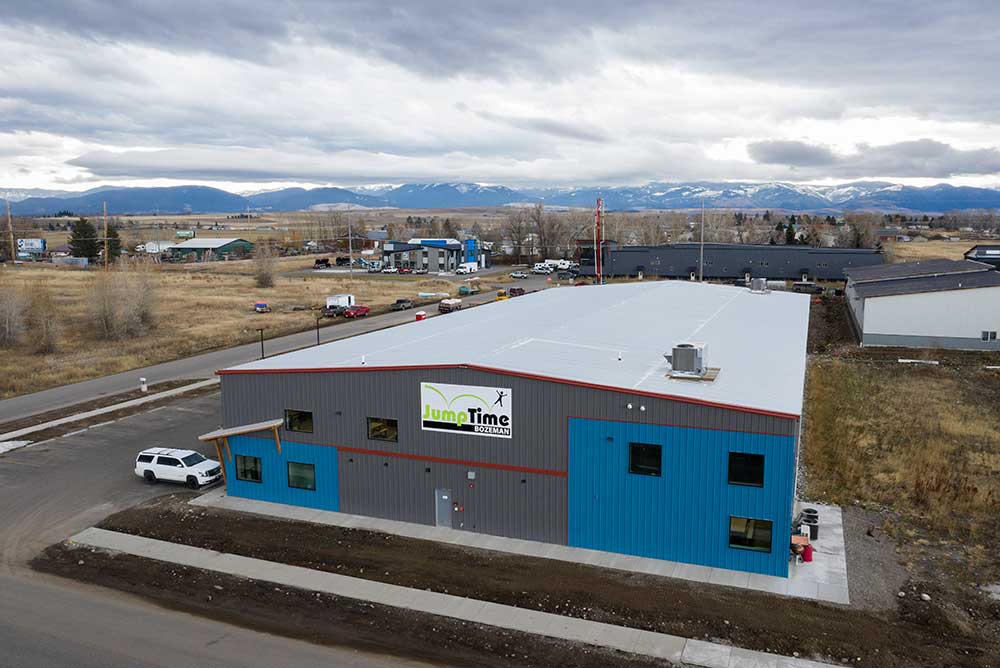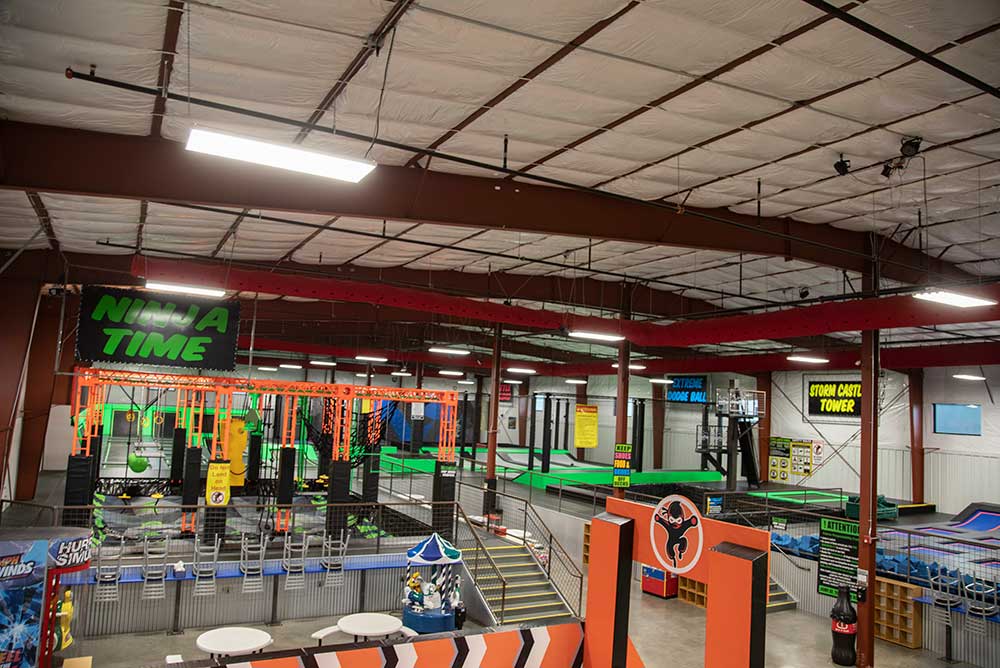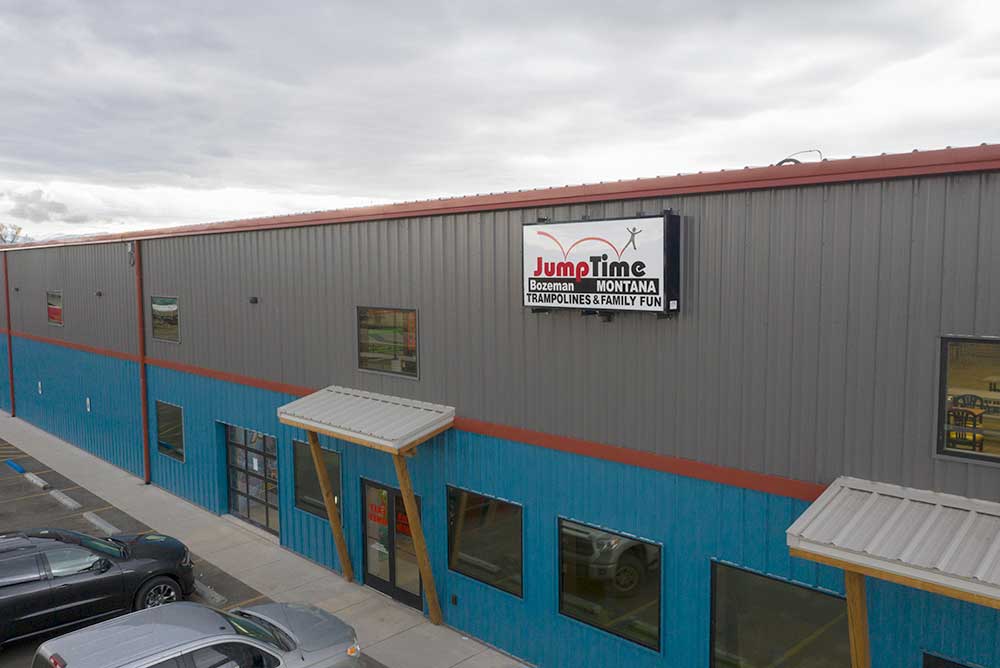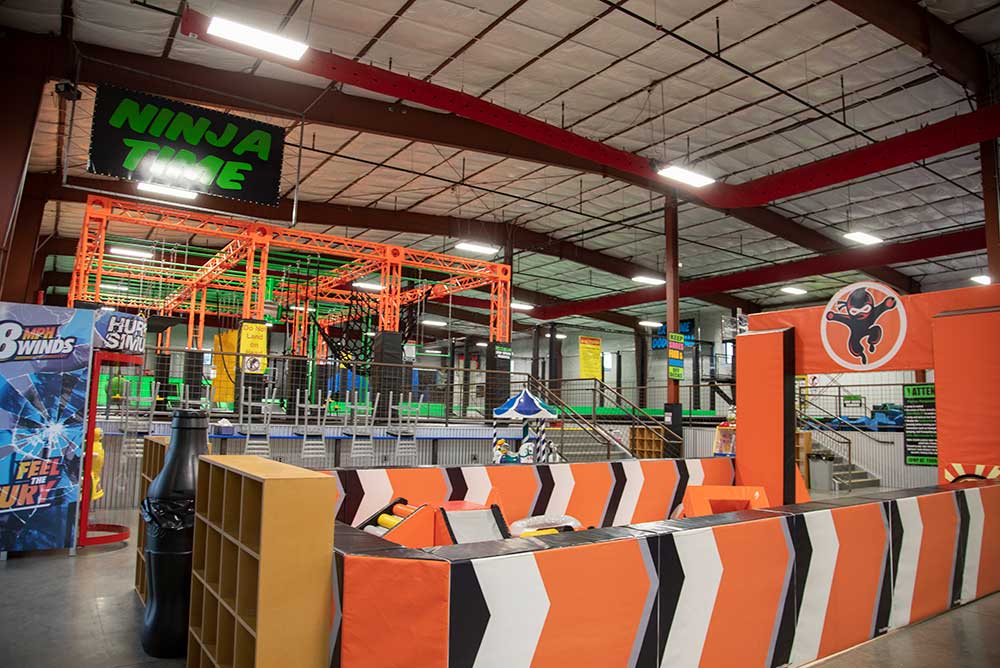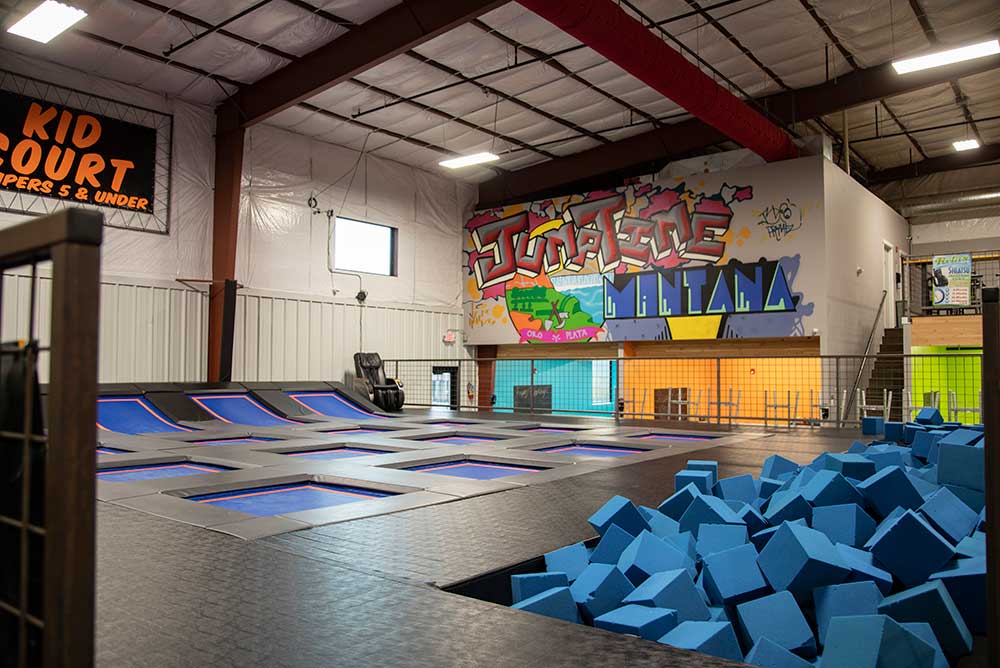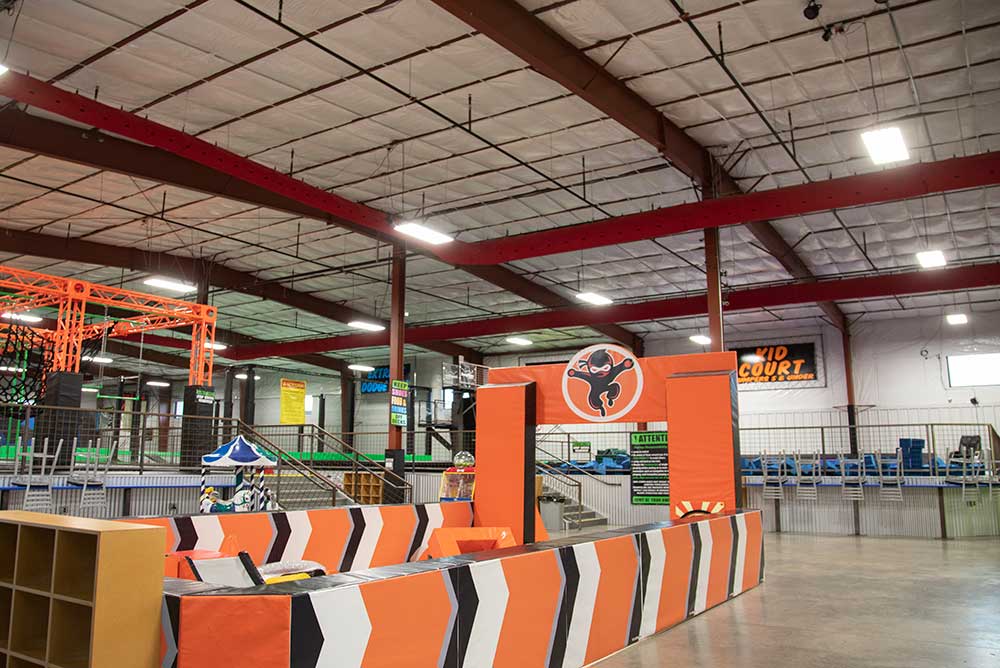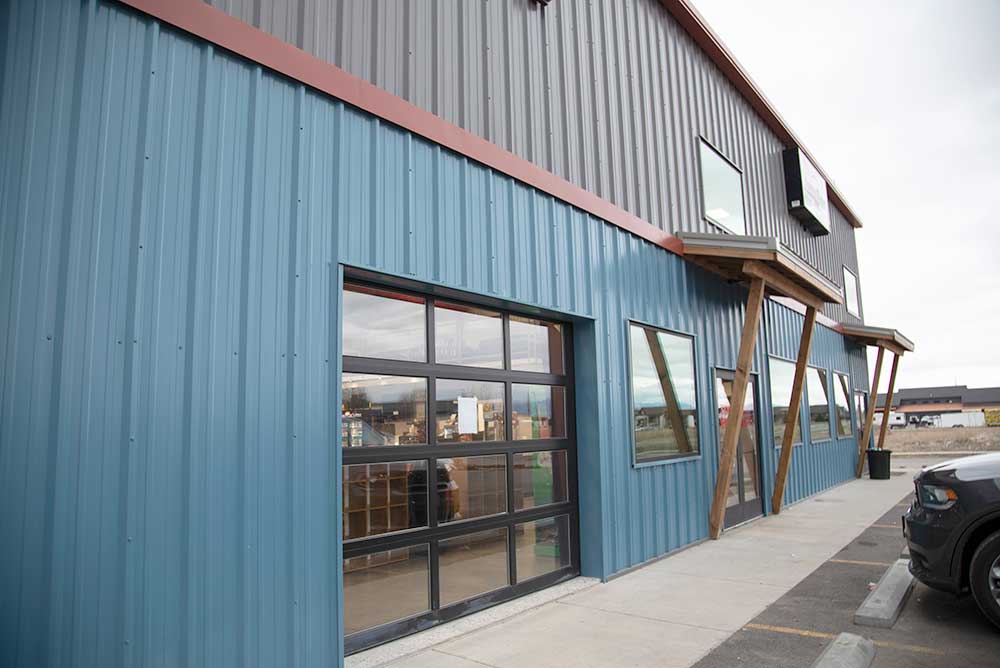 Building Specifications
Attractive, accommodating, and highly energy efficient, the steel multi-span recreational building stands 100'x202'x24' and features a striking exterior that combines several colors, resulting in impressive curb appeal. The exterior of the building has Charcoal Grey, Hawaiian Blue, and Polar White panels to help break up the building and enhance aesthetic appeal, while other exterior elements come in a range of complementing colors.
The gutters, fascia, and accent trim are all Rustic Red, while the metal recreational building's soffits and entrance canopies are Misty Grey in color. The heavy-duty, corrosion-resistant roof of the building is Polar White in color, and it has a slight 1:12 roof pitch.
Other key building features include a double-layer R-38 banded insulation system in the roof and a R-19 insulation system in the walls, which create a comfortable interior environment, regardless of Montana's sometimes-extreme seasonal climate characteristics. The high-performance insulation system also helps lower energy bills associated with the large building, reducing operational costs.
The steel trampoline park is also easily accessible for employees and guests, thanks to (34) doors and windows that vary in size. Featured throughout the facility are (3) 3'4"x7'2" walk door openings, (2) 6'4"x7'2" walk door openings, (1) 10'x8' overhead door openings, (17) 6'x4' windows, (9) 6'x5' windows and (2) 5'x5' windows.
Other notable features include a self-supporting mezzanine that increases usable floor space and creates a viewing area for parents and spectators, and a 12'-high interior liner panel, which helps protect the building's insulation while making the walls easier to clean. The recreational building also boasts an 8" snow gutter across nine locations, which helps prevent snow from collecting on the roof.
Featured Sunward Steel Recreational Buildings