Mastic Sealant and Closures In a Metal Building
Make Sure Your Metal Building Supplier Includes Sealant and Closures in Your Building Package
Prefabricated steel buildings offer unrivaled durability, but if your building is going to leak somewhere, it will likely do so in its roof. Some steel building suppliers look to cut corners and keep their overhead costs low by skimping on critical features that can prevent leaks, among them mastic sealant and closures.
Often, building suppliers bank on the fact that some buyers are unaware of the need for proper sealant and closures, which help prevent water from seeping inside and causing damage, so they exclude these components in an effort to offer more competitive prices. In doing so, though, they seriously compromise the quality and structural integrity of the steel building, making it more prone to damage, mold and corrosion.
Sunward Supplies Sealant and Closures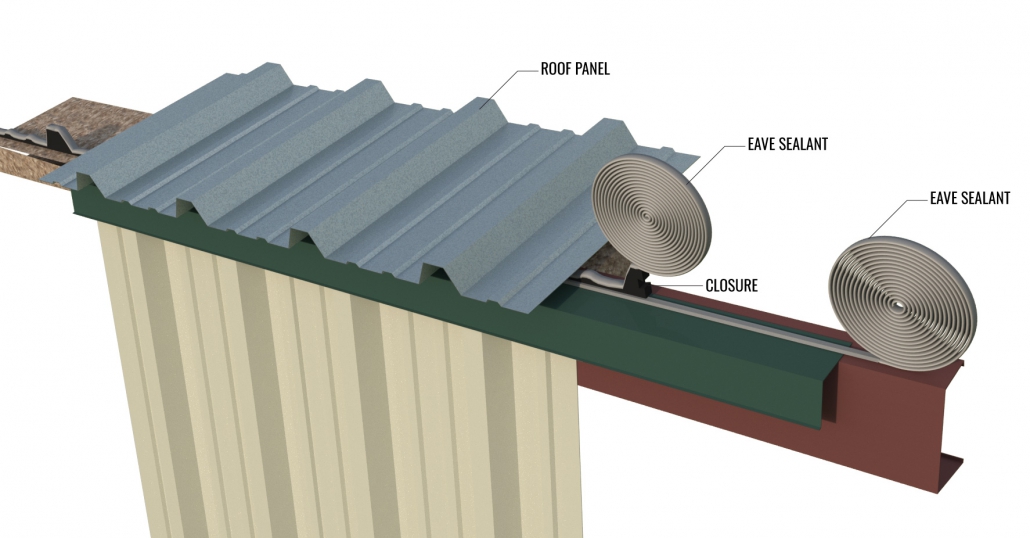 Sunward Steel Buildings include mastic sealant and closures with every building purchase. These features help create a  complete building system that keeps moisture from making its way inside. In addition to "doubling up" on mastic tape by placing it underneath and over-top of the building's eave closures, Sunward uses PBR roof panels that have an exclusive siphon groove that drains moisture so it doesn't make its way to the building's insulation, where it can cause damage.
Without proper mastic sealant and closures, you run the risk of having moisture make its way into your building, where it can lead to mold and a number of related health and construction concerns. By making sure that your building supplier includes these features and enlisting a building erector who can install them properly, you can prevent future roof leaks before they become a problem while preserving the life, integrity and beauty of your building.

Written By:
Rick Dittus
Sunward Steel Building Dealer
Dittus Construction

"*" indicates required fields
View More Tips From Our Industry Experts