The Importance of Working with a Steel Building Manufacturer
Especially Amid Unsure Economic Times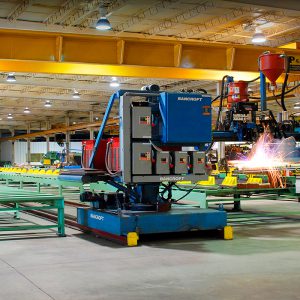 Some consumers are facing tight budgets in the wake of recent world events and are becoming more cautious about spending, while others are capitalizing on low interest rates and material costs and using this time to make large purchases. If you find yourself in the latter category and are looking to purchase that steel building you've been eyeing, your timing is ideal, because the price of steel is currently quite low. However, it is now more important than ever that you do so through an established and reliable metal building manufacturer.
A Single Source Manufacturer
Ordering from an established and trusted manufacturer allows you to secure the support that you need when you need it. When you work with Sunward Steel, which has a nearly 50-year history and an A+ rating with the Better Business Bureau, you also have an opportunity to connect with building engineers and your project manager from the time you are designing a project through to building completion.
In addition, we manufacture all components for our buildings in house making us a single source manufacturer. Everything is done in house from engineering and drafting, to welding our frames and roll forming our steel panels. Many companies that call themselves manufacturers, only make some of the parts and pieces of the buildings and outsource the other components.
Not sure how to tell if a metal building provider is a manufacturer? Typically, manufacturing companies use the word "manufacturing" on its website, instead billing itself a "supplier."
Sunward's Authorized Dealer Network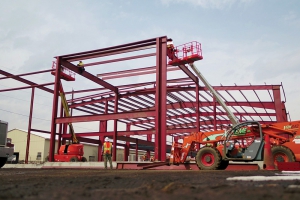 At Sunward Steel, we partner with a network of Independent Authorized Dealers and builders who supply and sometimes construct our buildings. Our authorized Builder/Dealers are able to collaborate with our in-house engineers and project managers to provide critical assistance and project management. Our customer, in turn, get to benefit from the alliance we have built with the local builder in their area.
Sunward Gives Back Amid the COVID-19 Pandemic
It's our firm belief that the relationships we share with our dealers benefit all parties involved and help strengthen the economy. We are offering a cash donation to a charity of the dealer's choice for every qualifying project sold amidst the pandemic. Our hope is to help aid with the crisis and also allow for our dealers to connect with their local communities during this time.
Have questions? Need a steel building price quote? Let one of our project consultants answer your questions or give you a price quote today!

Written By:
Amy Wirth
President
Sunward Steel Buildings, Inc.

View More Tips From Our Industry Experts