Aircraft Hangar in Colorado Springs, Colorado
Sunward Steel Buildings, Inc., was proud to manufacture and supply this pre-engineered steel building for a buyer in Colorado Springs, Colorado, in 2000.
The building is used as an aircraft hangar on the grounds of jetCenters of Colorado, a fixed-base-operator airport located along the Front Range of the Rocky Mountains that offers flight services for general, business, commercial, and military clients.
Situated not far from the U.S. Air Force Academy and the scenic, popular Pikes Peak recreation area, jetCenters of Colorado offers a wide range of amenities for aviation clients, including conference rooms, a pilot's lounge, Wi-Fi, rental cars, de-icing opportunities and potable water service, among others.
Affordable, Reliable Protection for Aircraft
 When it comes to protecting planes and helicopters, it's tough to top solid steel, and Sunward Steel's pre-engineered steel airplane hangars can accommodate aircraft of just about any size.
Available with wide clear spans and an equally wide range of door options (think Bi-Fold doors, pocket doors, and sliding doors, to name just a few), metal hangars offer sound protection for valuable investments while giving owners a safe, out-of-the-elements place to store them when undergoing service or not in use.
Colorado's largest city in terms of area and the most populated community in Central Colorado's El Paso County, Colorado Springs often earns a spot near the top of numerous "Best Places to Live" polls and rankings. The community sits roughly 70 miles south of Denver and about 6.5 miles outside Manitou Springs.
Considering purchasing a pre-engineered steel building for use as an aircraft hangar or something else in Colorado or another part of the United States? Click here for a price quote.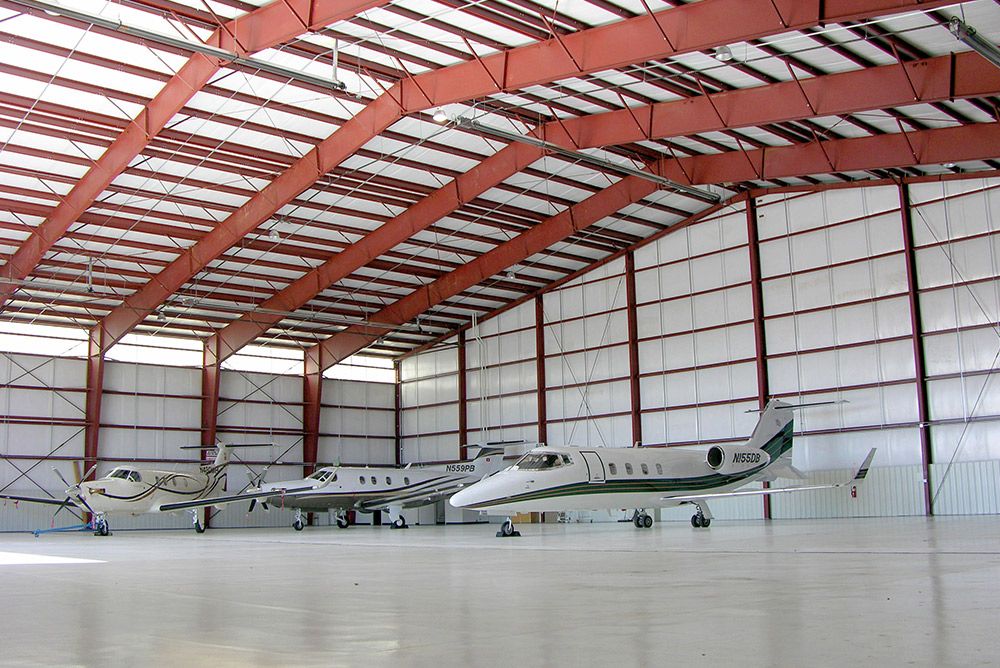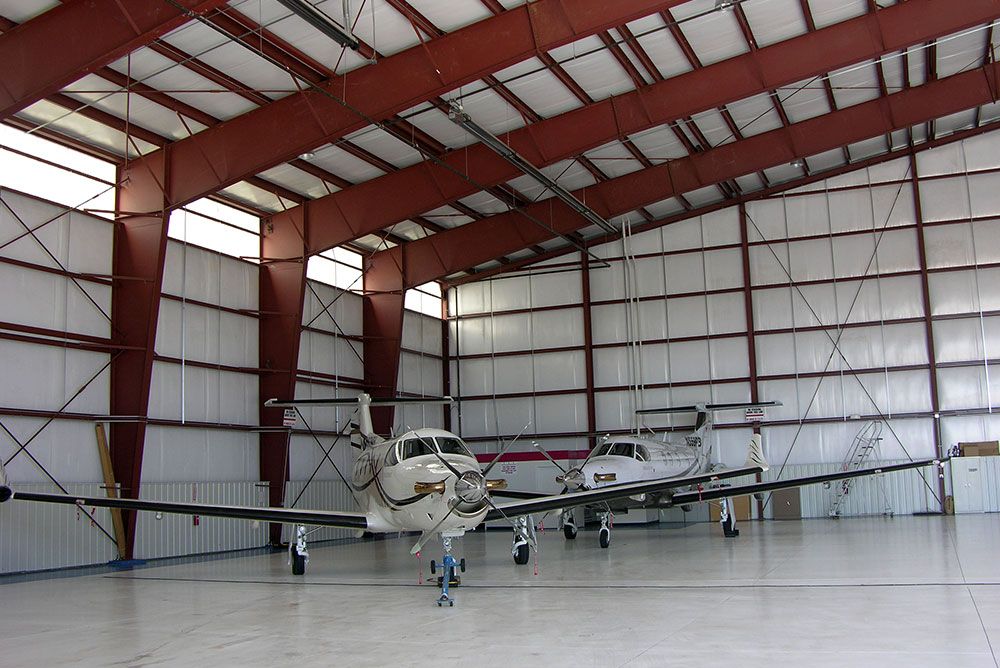 Building Specifications
 Spacious and structurally sound, the steel hangar is comprised of premium-quality steel components and once raised, it stands 165'x127'x32' in size. It features an open, clear-span design and high ceilings so it can easily accommodate aircraft in a range of different heights, and it also boasts (4) doors varying in size that maximize accessibility for aircraft and building users.
Featured are (1) large, 160'x31' pocket door divided into (8) 20' sections and (3) 3'x7' walk doors, and the building also features several wall lights that allow natural sunlight to enter and brighten up the space.
The exterior of the steel hangar, meanwhile, is bright White in color, and a rugged Galvalume roof with matching White trim and a 2:12 roof pitch helps protect stored planes and helicopters from the Colorado elements. A 90-mph wind speed rating serves as an additional customization made with respect for local building codes and climate considerations.
Featured Sunward Steel Aircraft Hangar Buildings