Boat Storage Building in Orangeburg County, South Carolina
Sunward Steel Buildings, Inc., supplied this prefabricated steel boat storage building for a customer in Santee, South Carolina, in December of 2020.
Insulated and engineered for the specific climate patterns common throughout the Santee area, the steel building now serves as a commercial boat storage area, helping protect watercraft from harsh weather, extreme temperatures, theft, and other potential hazards. Attractive and highly functional, the steel boat storage building helps maximize the lifespan of watercraft stored inside while preserving the resale value of the owner or his or her renters' boats and toys.
Economical, Reliable Boat, Vehicle & Aircraft Storage Solutions 
Often the preferred construction choice among owners of boats, cars, RVs, and airplanes, steel storage buildings offer unparalleled strength and durability, helping protect valuable assets from hazards that could affect their functionality or value. This particular commercial boat storage building serves double-duty as both a place to store boats and watercraft and a way for the owner to generate income from charging others to store their boats inside.
Part of Orangeburg County and the Santee River Valley, the town of Santee is a resort community located along the shores of Lake Marion, South Carolina's largest freshwater lake. The community sits about 22 miles east of Orangeburg and about a 66-mile drive from Charleston.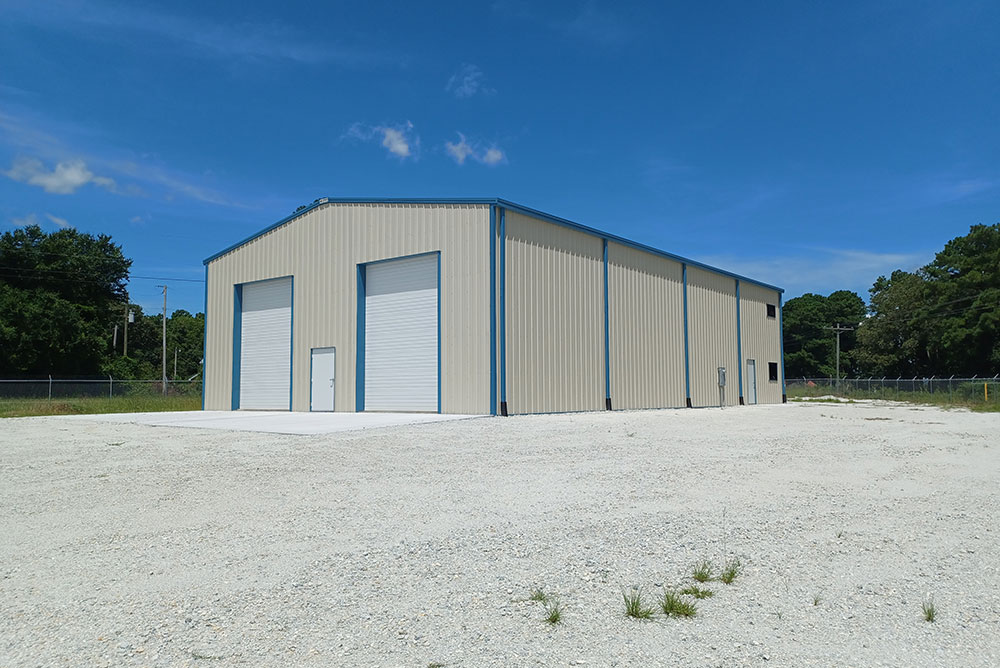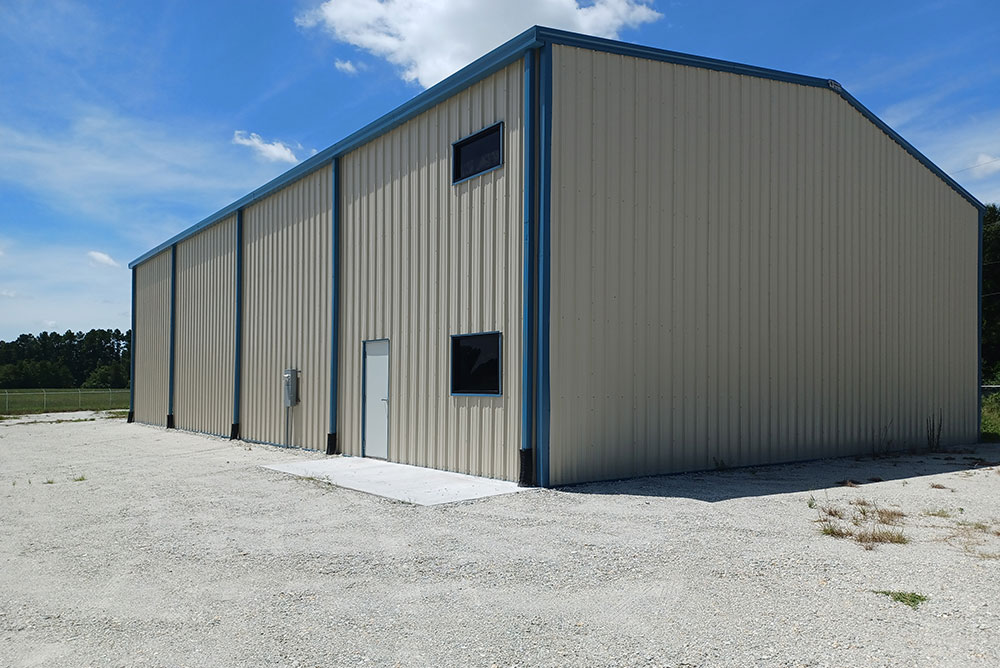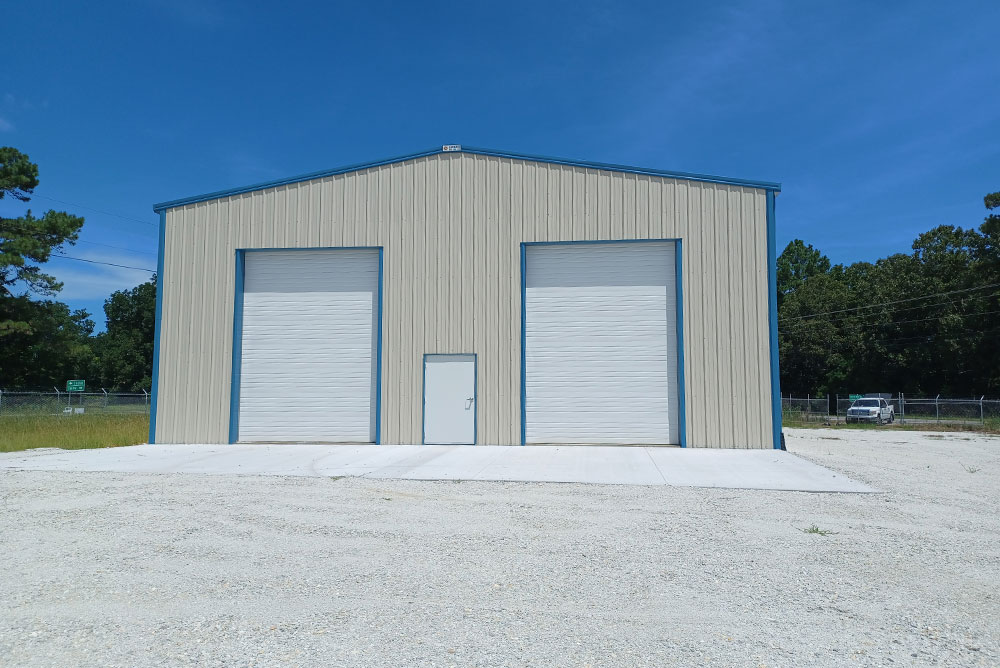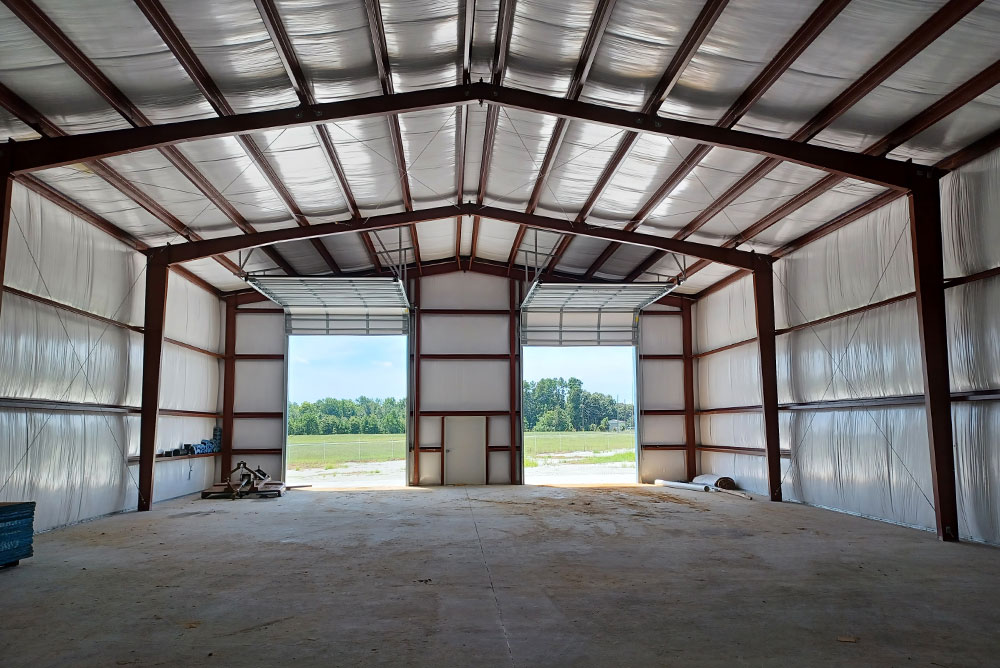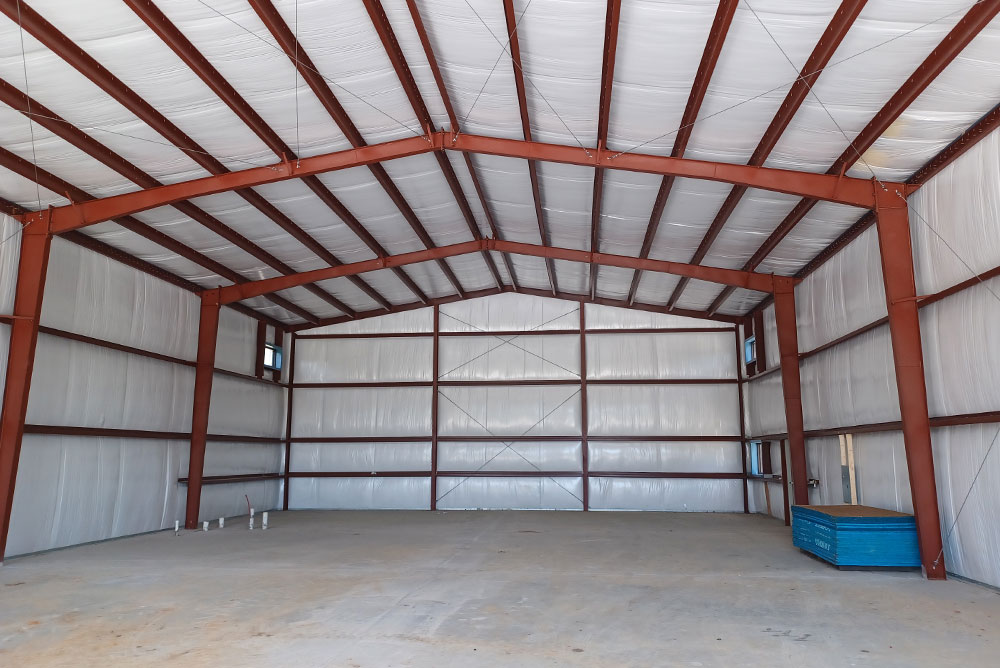 Building Specifications
Comprised of durable, sustainable steel parts, the metal boat storage building is an expansive 50'x80'x20' once erect, offering high overhead clearance and an unobstructed clear span. It features a striking, Light Stone-colored exterior with complementing Hawaiian Blue architectural trim, and a hardwearing, corrosion-resistant Galvalume Plus gable roof with a 1:12 pitch that offers reliable protection from above. There are also (7) framed door and window openings that let boats, building users, and natural sunlight inside.
Distributed throughout the steel commercial boat storage building are (1) 3070 framed opening for a walk door, (1) 4070 framed opening for a walk door, and (2) 12'x16' overhead door openings. Also included are (2) 4'x2' windows and (1) 4'x3' windows.
The steel storage building also has 6" rain gutters in five different locations, which help prevent water from pooling on the building's roof or near its foundation, helping guard against condensation. A wind speed rating of 115 mph and a roof snow load of 10 psf are additional customizations made in compliance with the building and engineering codes in place in Santee.
Featured Sunward Steel Boat Storage Buildings
See Some of Our Latest Projects