Why Wind Speeds Are So Important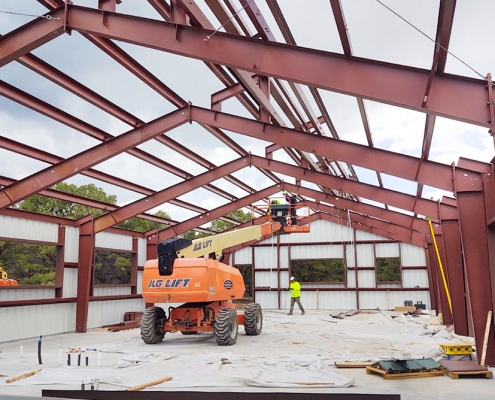 When you buy a steel building, one of the first things you need to do is find out what engineering code requirements your building has to meet. Your local building department is a great resource for this type of information and should be able to help you figure out what wind and snow loads your building must meet or exceed.
A building's wind load helps it stand strong with regard to the wind conditions in your area. Strong winds have the potential to tear a building apart, stripping it of its roof or wall paneling. Wind speed ratings help prevent this, which in turn helps keep your building intact and everything inside it safe and sound. Here's what you need to know about engineering your building to the right wind speed.
Wind speeds vary from place to place  
Many communities with pretty typical weather patterns require buildings to have wind speed ratings of 115 mph or higher. However, this isn't the case in all areas. Wind speeds also have Exposure B, C or D classifications based on how open or crowded the terrain is in a particular area and vary quite a bit from one place to the next. If you live in a coastal area prone to hurricanes or an inland area that sees high tornado activity, for example, you may need to meet more stringent wind speed requirements.
Wind speeds help protect your investment
While you're required to erect your building in line with local building codes, doing so also helps protect it and preserve its structural integrity. Engineering your building with the right wind speed helps prevent it from toppling or being uprooted by strong or even hurricane-force winds. It can also help prevent property or electrical damage, which could otherwise disrupt your ability to use the building.
While there is no such thing as a "windproof" building, steel construction is inherently stronger and more durable than traditional wood construction. Wind speed ratings offer an additional layer of protection, helping preserve your building's strength and durability in the face of otherwise-destructive wind activity.

Written By:
Jon Ekstrom, P.E., P. Eng
Senior Structural Engineer
Sunward Steel Buildings, Inc.
.
"*" indicates required fields
View More Tips From Our Industry Experts