6 Reasons Steel Buildings Are a Wise Investment
February 23, 2023 | Blog Roll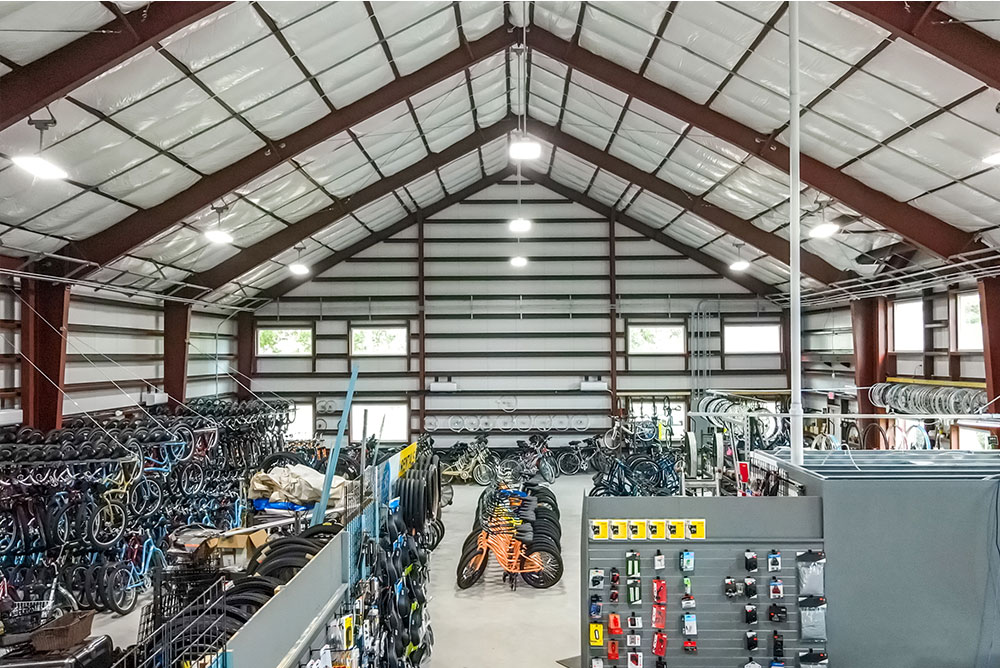 Prefabricated steel buildings maintain their resale value over time much better than wood structures, making them smart, low-risk investments for real estate investors – and the average home or business owner. While pre-engineered metal buildings are more durable than alternative building types, they also don't require nearly as much upkeep to maintain their good looks and functionality.
There are other reasons, too, that steel buildings are such solid long-term investments. Here are just a few.
1 – Steel buildings are sustainable and recyclable
Steel is the most recycled material on the planet in terms of weight and maintains its strength amid reuse. Once your building reaches the end of its lifespan, you have the option of recycling many of its components, such as its beams, joists, decks and doors.
2 – Steel buildings can be highly energy-efficient
New advancements and technologies are making pre-engineered metal buildings more energy-efficient, helping you save big money on heating and cooling costs. While you can add insulation to your building's roof, walls or both, you can also make your structure more energy-efficient by choosing other energy-saving features, such as insulated doors and windows.
3 – Steel buildings are easy to customize
When you shop for, say, a home to live in, you may have a list of amenities you hope to find. Yet, when you purchase a new steel building, you have the option of designing it to meet your precise needs with regard to size, features, interior and exterior aesthetic components, and so on. So, rather than get some of what you want in your building and having to compromise in other areas, you get everything you need in one package.
4 – Steel buildings are fast to raise
Another reason a prefabricated steel building is a smart investment is because they take less time and money to construct than alternative building types. This is because pre-engineered steel buildings are already partially assembled when they get to you. It often takes less than half the time to erect a prefabricated metal building than it does a wooden one, which can cut your construction expenses down quite a bit.
5 – Steel buildings are cost-effective
While a prefab. steel building is typically much cheaper to construct than other buildings, steel is also an inherently economical building material. Over time, wooden buildings often need new panels or paint, which can eat up a lot of your home or business's budget. Steel building components maintain their strength through the years and don't require the costly maintenance that comes with using other construction materials.
6 – Steel buildings are versatile and multifunctional
Pre-engineered metal buildings are also a smart investment because of their impressive versatility. While they can accommodate a wide range of personal or residential uses, they are also an ideal fit for virtually all industries, serving as agricultural, automotive, retail, warehouse and many other types of structures. Thus, they are easier to sell or repurpose, making them even more of a reliable investment.
If you're looking for a low-risk way to invest in real estate or a building that offers a substantial return on your investment, consider a prefabricated steel building.