3-Building Prefabricated Self-Storage Facility in Columbia, Missouri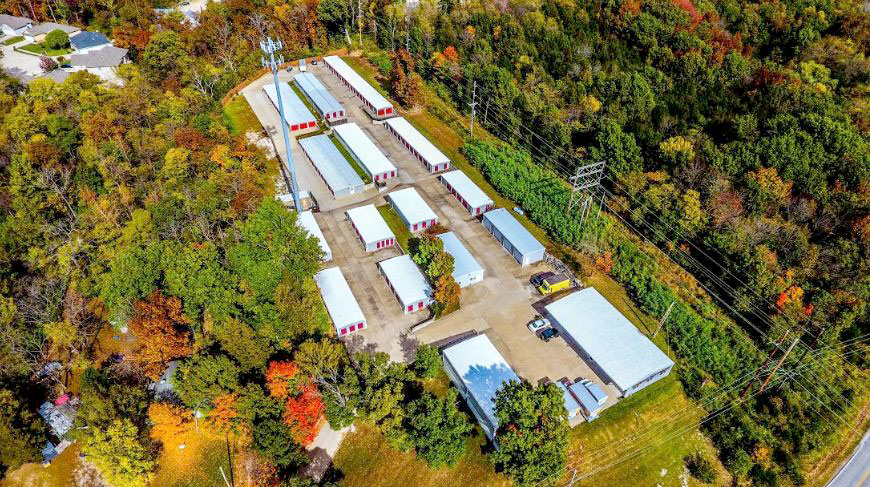 Sunward Steel Buildings, Inc., was the proud provider of these (3) pre-engineered steel mini storage buildings in Columbia, Missouri.
Together, the (3) metal mini storage buildings serve as Northwest Self Storage, a Columbia-based self-storage facility that offers 24/7 access for renters and storage units in three distinct sizes. Located just 4 miles outside Downtown Columbia, Northwest Self Storage serves community members from across the city as well as Fayette, Boonville, Hallsville and Harrisburg. It is also popular among college students attending nearby schools such as Columbia College, Stephens College and the University of Missouri.
Self-Storage Facility Features & Specs 
Expansive, reliable and engineered to stand strong in extreme temperatures and inclement weather, these (3) metal self-storage buildings offer unparalleled strength and durability, resulting in dependable protection for assets stored inside. The first mini storage building in the complex is 30'x60'x10', while the second stands 20'x110'x8.5' once raised. The third and final metal mini storage building stands 24'x110'x8.5' upon erection, and they all feature heavy-duty, corrosion-resistant Galvalume steel roofs with 0.5:12 pitches overhead.
To help prevent moisture and condensation from forming in the facility, all (3) buildings have eave gutters and downspouts. They also boast several accommodations added in adherence to building codes applicable in Columbia, including a 20-psf snow load and a 90-mph wind speed rating. All (3) buildings also offer impressive curb appeal, thanks to attractive, Misty Grey-colored exteriors with matching roofs and White trim.
Low-Cost, Low-Maintenance Self-Storage Buildings
Affordable to erect and easy to maintain, pre-engineered metal mini storage buildings provide steady revenue streams for owners when used as self-storage businesses. Unlike wood construction, steel storage buildings maintain their good looks and functionality through the years while needing only minimal maintenance, providing safe, all-season places for Missourians to stored their valuables.
Home to the University of Missouri, the city of Columbia is the principal city in the five-county Columbia metropolitan area. Currently the state's fastest-growing city, Columbia sits about 120 miles from St. Louis and Kansas City and roughly 30 miles north of Jefferson City.
Considering purchasing a prefabricated steel building for mini storage, storage, commercial or other use in Missouri or another part of the United States? Click here for a price quote.