Roof-Only Train Building in Knoxville, Tennessee
Sunward Steel Buildings, Inc., manufactured and supplied this pre-engineered steel railroad building on behalf of a client in Knoxville, Tennessee in November of 2005.
Today, the stylish, straight-column frame, roof-only steel building is owned by Gulf and Ohio Railways & serves as a single steam engine concourse. The building affectionately christened, The Lindy House, as the Steamer is named "Lindy" after Ms. Linda who is the wife of G&O Railway's CEO, Pete Clausse.
Ideal for use on railways, as well as carports, riding arenas, park pavilions, and storage areas, roof-only steel structures provide buyers with the overhead protection they need while still allowing the comfort of an open-air environment.
Part of east-central Tennessee's Knox County, Knoxville is situated in the Great Appalachian Valley region and serves as a gateway to the Great Smoky Mountains.
Considering purchasing a pre-engineered metal building for industrial, retail, or other use in Tennessee or another part of the country? Click here for a price quote.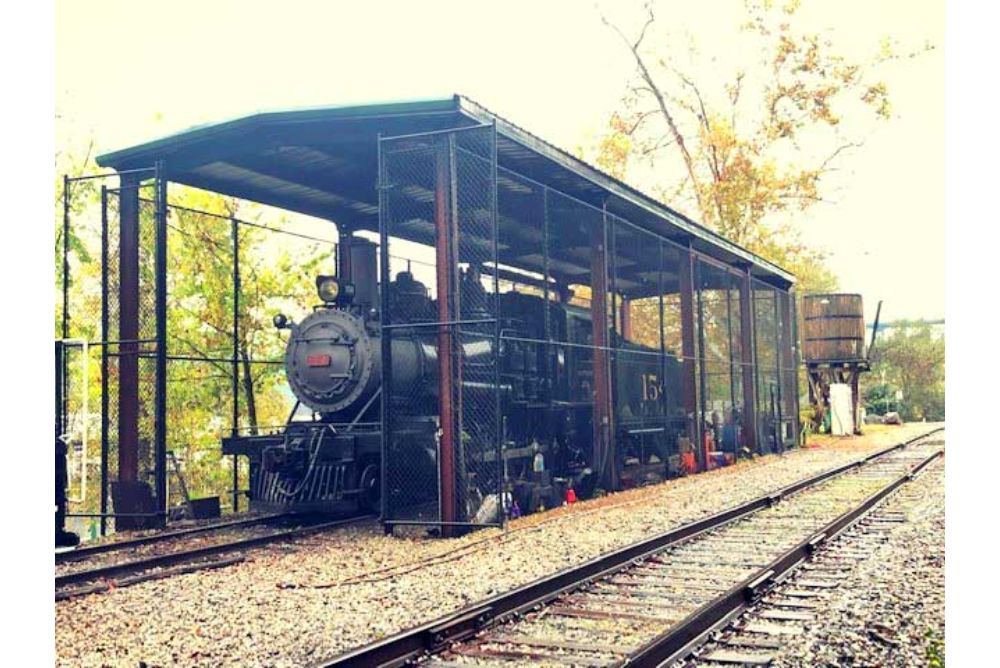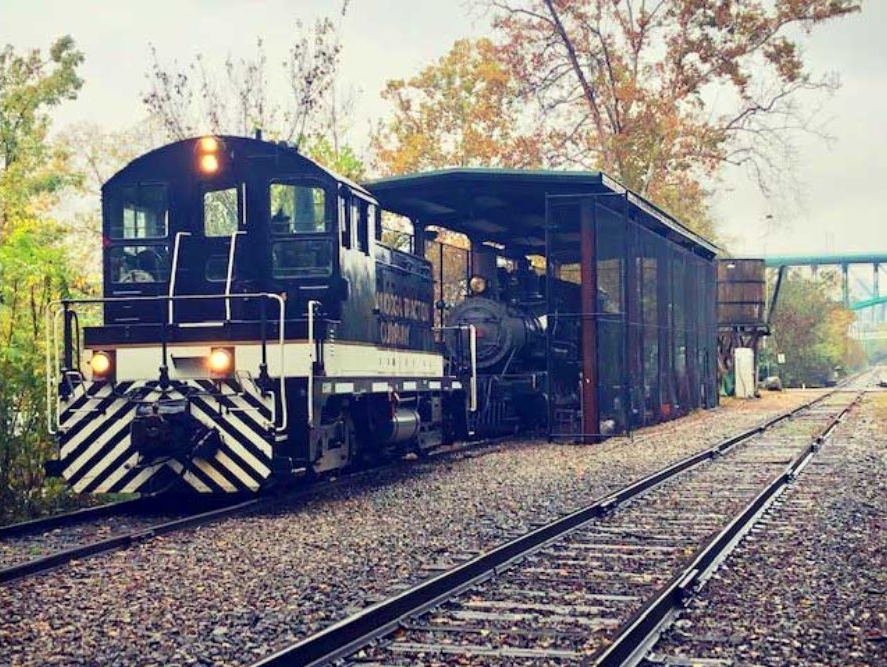 Building Specifications
Comprised of high-end steel components, the building stands at 20' x 82' x 19' in size, allowing sufficient space for required train engine accommodations. The industrial styled, opened walled building features a dark green, corrosion-resistant roof and trim that was designed to balance with the surrounding tree lined park.
Constructed with a 1:12 pitch, and 10-psf snow load, the roof offers a solid, clear-span design that eliminates obstructions and maximizes usable space that is essential to the railroad.
A 70-mph wind speed rating serves as another key characteristic; an inclusion added in consideration of the Tennessee climate patterns typical of the region. Hardwearing, versatile and easy to maintain, this metal building provides a secure storage space for railroad equipment, train engines, and employees alike.
Featured Sunward Steel Train Buildings