Prefabricated RV and Mini Storage Building in Pahrump, Nevada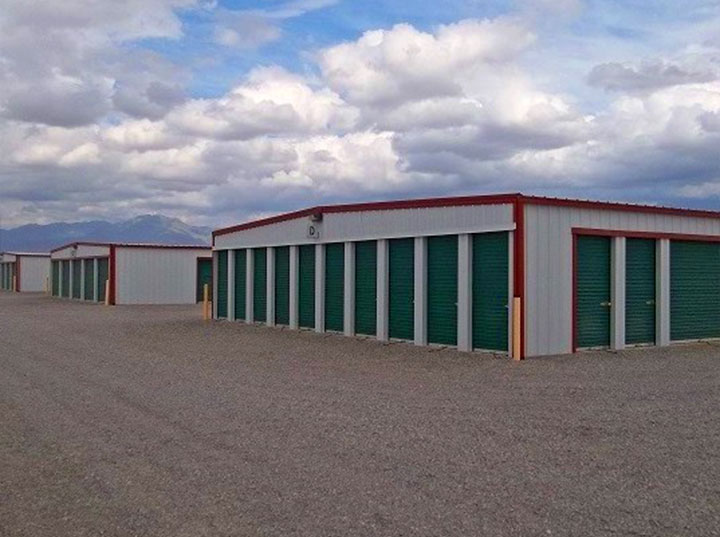 Sunward Steel Buildings, Inc., was the proud provider and manufacturer of this pre-engineered mini storage building in Pahrump, Nevada, in December of 2003.
These days, it functions as Price Is Right Mini & RV Storage, a family-owned and -operated self-storage business that accommodates customers with a wide range of storage needs. Each storage unit available for rent throughout the property has its own alarmed door system, and renters maintain access to the facility between 5 a.m. and 10 p.m., seven days a week.
In addition to providing traditional storage units members of the community can rent in exchange for a fee, Price Is Right Mini & RV Storage also has space for boat and RV storage. It also sells furniture covers, boxes and similar supplies used in packing and moving efforts.
Mini & RV Storage Facility Features & Specs 
Constructed using extremely durable, hardwearing steel parts, this RV and mini storage building boasts a finished, fully erect size of 50'x207'x10'. Its high overhead clearance leaves plenty of space for RVS and other oversize storage needs, while its bright White exterior and Red-trimmed roof enhance its street appeal.
The facility's roof is comprised of hardwearing, corrosion-resistant Galvalume steel and has a mild 0.5:12 pitch, providing a solid, reliable layer of protection against the Nevada elements. The self-storage building also boasts several accommodations that help prevent moisture from collecting on or near the building, where it could potentially cause corrosion. Such features include a Red eave gutter along two sides of the mini storage facility and (160) Red left-front downspouts spanning 16 separate locations. Other climate-related customizations that keep the self-storage building compliant with relevant building codes include an 80-mph wind speed rating and a 20-psf snow load.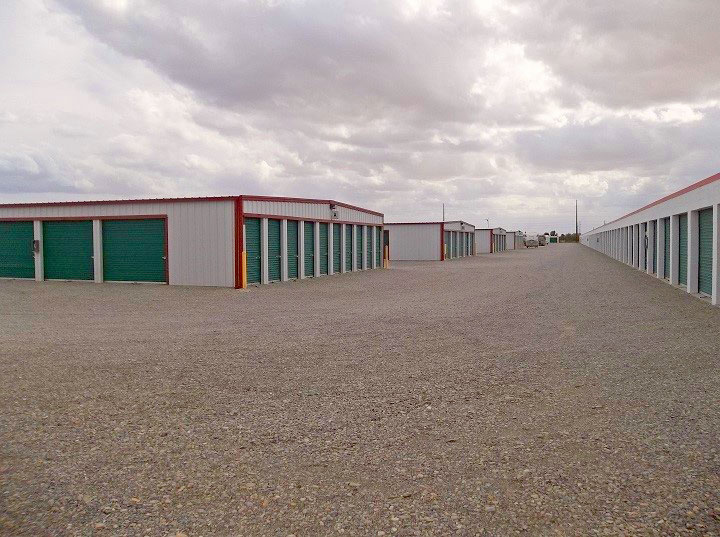 Economical, Long-Lasting Self-Storage Buildings 
Engineered for use in an industry long considered "recession resistant," pre-engineered metal mini storage buildings are easily configurable so they can accommodate virtually any type of storage need. Ideal for boat, car and RV storage, these buildings also easily serve traditional storage needs, housing furniture and other household items during moves or when renters simply lack the space to do so at home.
Situated near the California – Nevada border in southern Nevada, the town of Pahrump is part of Nye County. It sits about 75 miles by car from Cold Creek, Nevada, and roughly 50 miles outside Death Valley National Park.
Considering purchasing a prefabricated steel building for boat, RV, automotive or traditional mini storage use in Nevada or another part of the United States? Click here for a price quote.