Mini Storage Building in Mountain Grove, Missouri
Sunward Steel supplied this pre-engineered mini storage building in Mountain Grove, Missouri, in late November of 2020.
Now used for mini storage purposes, the low-maintenance, easy-to-erect metal building connects to an existing mini storage building already onsite, adding additional storage units to the business. Raised by a local contractor within about five days, the building features premium-quality steel construction and offers reliable protection for goods and assets stored inside.
Mini Storage Profitability
The demand for storage space continues to grow despite economic fluctuations, and many entrepreneurs are taking advantage of this by either creating new self-storage facilities or adding more buildings and storage units to their existing self-storage complexes.
Some mini storage building buyers are also expanding their offerings and adding units that accommodate boats or RVs to appeal to an even broader demographic. By adding this new building to the existing property, the business owner can accommodate more renters and generate a stronger, steadier revenue stream.
Located in south-central Missouri within the Ozark Mountain range, the city of Mountain Grove extends into both Wright and Texas counties. It lies about 91 miles, by car, from Branson, Missouri, and about 67 miles from Springfield.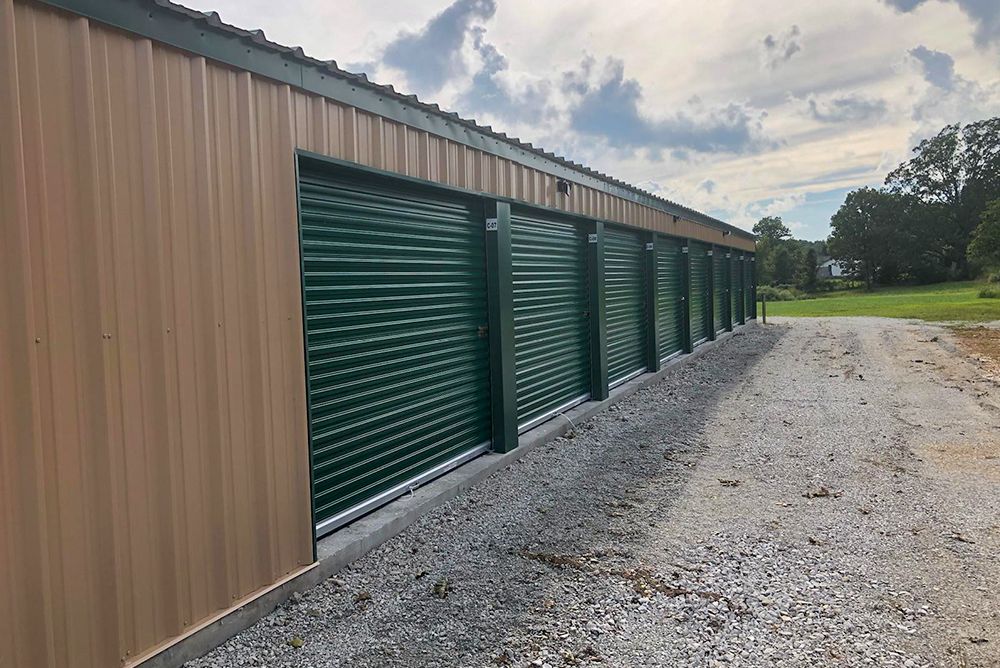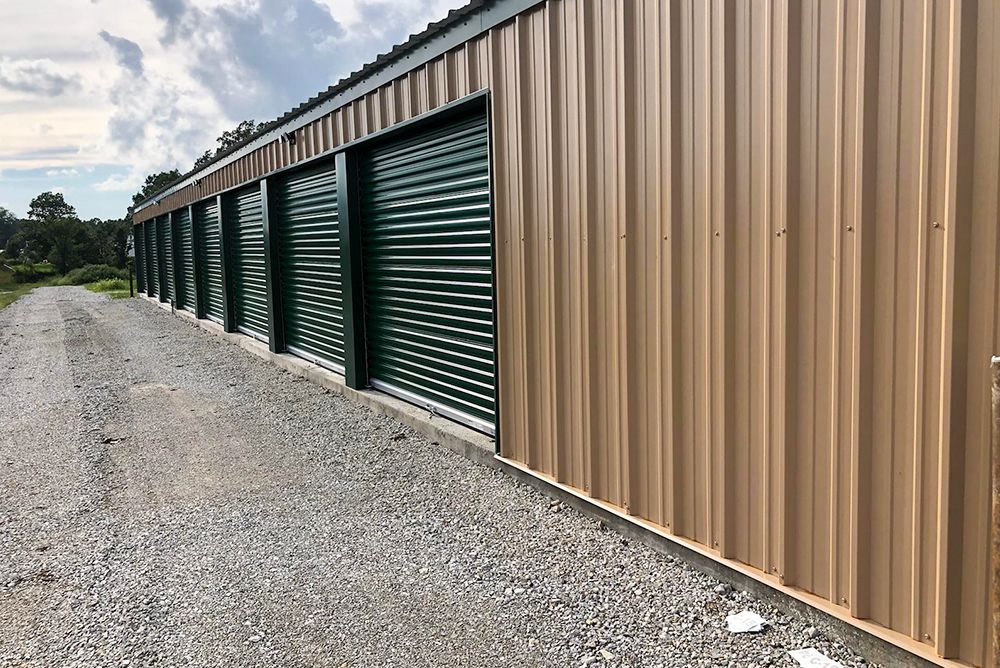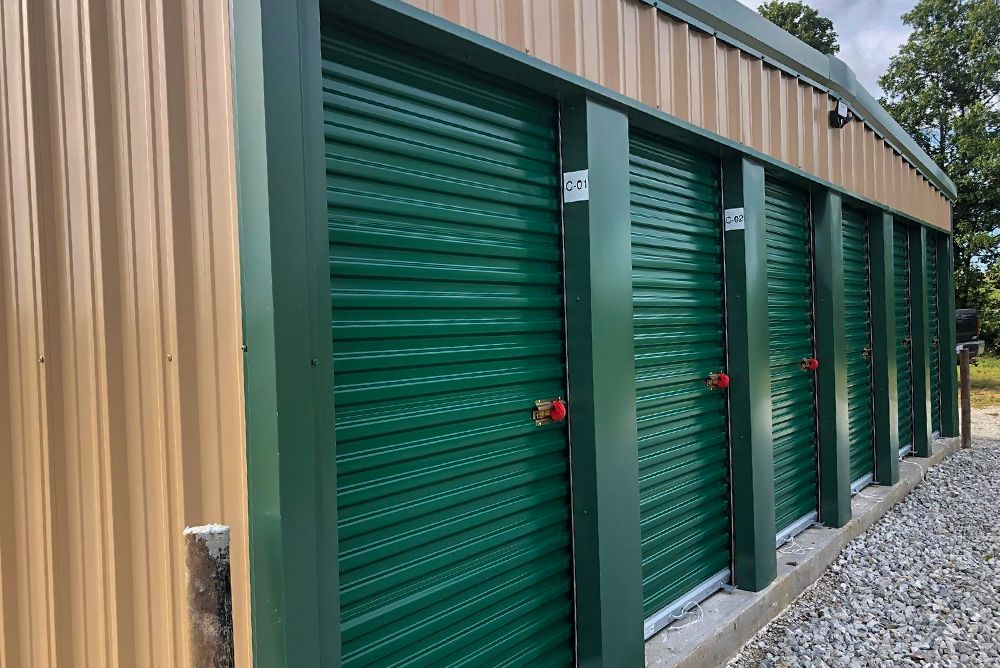 Building Specifications
Tan in color with complementing Hunter Green trim, this steel mini storage building is 30'x90'x8.5' in size once erect. Its corrosion-resistant, Hunter Green-colored roof has a slight 0.5:12 pitch, and there are heavy-duty 29-gauge partition panels functioning as dividers between the storage units.
In total, the new metal mini storage building adds (18) rentable storage units to the self-storage business, enhancing profitability while enabling it to serve even more customers. Each storage unit has one of (18) 9'x7' framed door openings serving as individual access points.
The steel mini storage building also complies with all building and engineering codes currently in place across Mountain Grove, featuring a 115-mph wind speed rating and a 10.5-psf snow load.
Featured Sunward Steel Mini Storage Buildings