Prefabricated Garage in Mekinock, North Dakota
Manufactured by Sunward Steel in North Dakota and delivered to a client in the city of Mekinock, this metal building is now a garage and storage area. 
Spacious and multifunctional, the metal garage keeps trucks, farm equipment, snowmobiles and other vehicles and supplies out of North Dakota's heavy seasonal snowfall while keeping them dry and easy to access. Engineered for North Dakota's variable climate and sometimes-extreme temperature swings, the building meets or exceeds all building codes in place at the erection site. It also helps cars, trucks and toys maintain their resale value by preventing theft or damage caused by weather, pests, fire and other construction hazards. 
Steel garage specs and key features
Comprised of heavy-duty 26-gauge steel, the metal garage and storage building has a striking, Charcoal-colored exterior and a complementing Black roof and Black wainscoting and architectural trim. When raised, the steel garage is 40'x65'x16' and has a clear-span design that eliminates interior supports, maximizing space for storage. 
A hardy roof with a slight 1:12 pitch provides protection overhead, and (3) doors in different sizes make it easy to move vehicles and other goods in and out. The storage building features (1) 3070 walk door that provides general access inside and then it also has (1) 10'x10' overhead door and (1) 16'x14' door for large agricultural equipment, snowmobiles or vehicles. 
A high, 42-psf roof snow load and a 115-mph wind rating enhance building durability with regard for the climate characteristics of the region. 
Durable, fast-raising automotive buildings
A popular choice among home and business owners looking to erect personal shops and garages, automotive dealerships or showrooms, or body shops, among other common automotive efforts, pre-engineered metal buildings are an economical, sustainable alternative to wooden automotive buildings. 
Engineered for the specific climate conditions of an area and designed to meet each buyer's needs, these durable, easy-to-customize metal buildings have fast become the construction style of choice for buyers with any number of different automotive needs. 
Situated in eastern North Dakota, Mekinock is part of Grand Forks County. The community lies about 19 miles outside Grand Forks and about 143 miles from Jamestown, North Dakota, where Sunward Steel has two factories.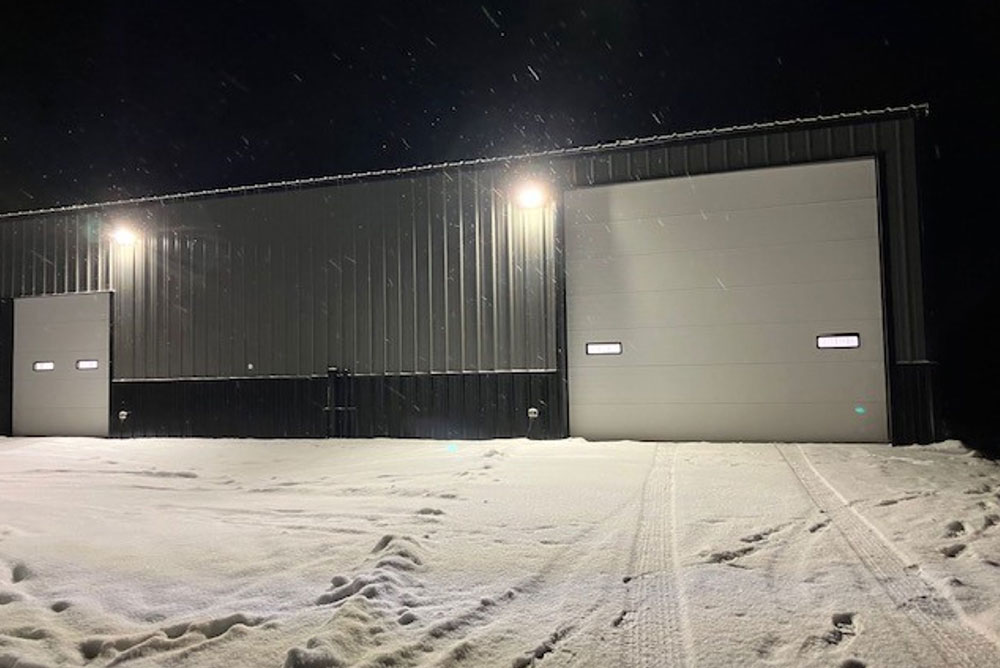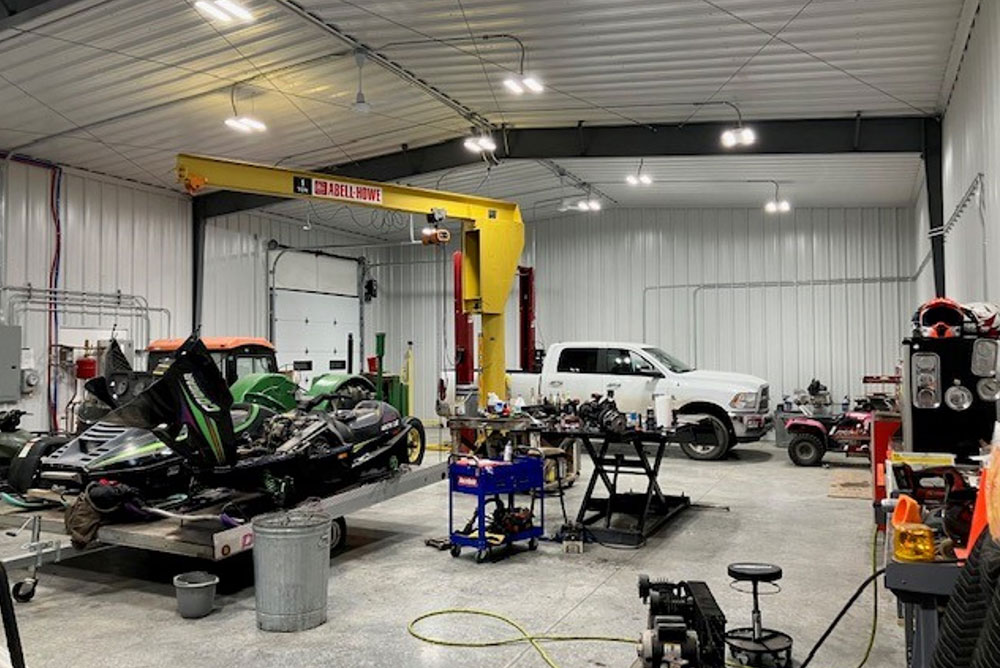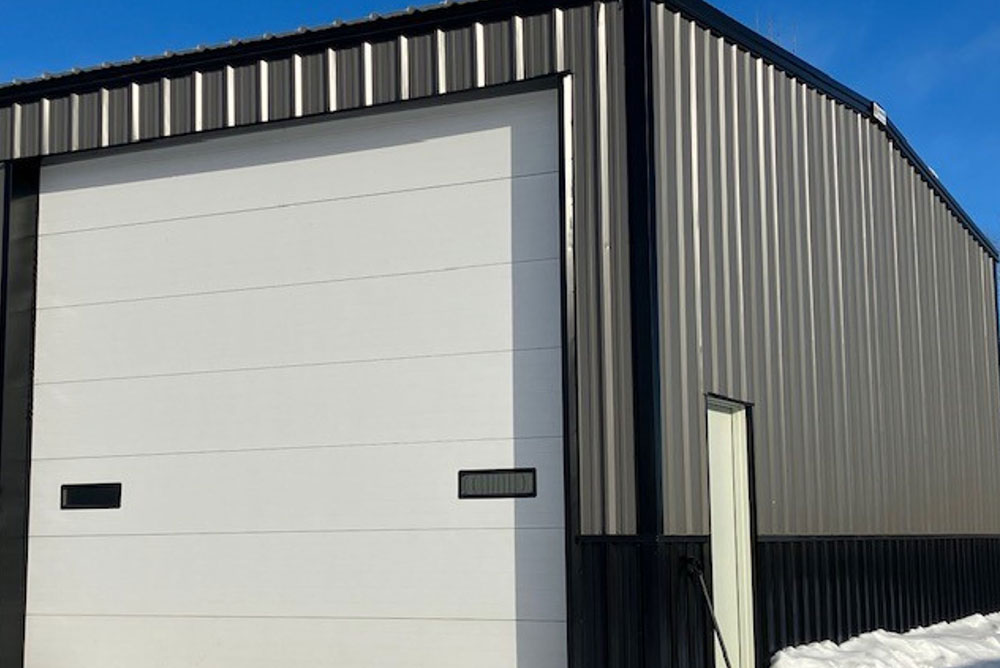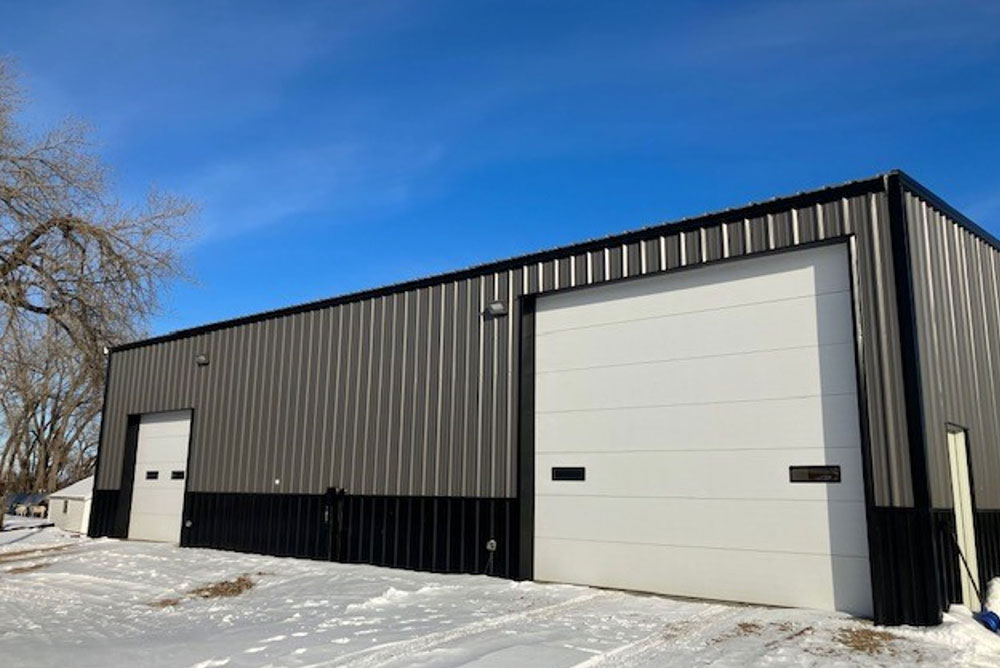 Featured Sunward Steel Garage & Shop Buildings