Steel Airplane Hangar in Marsh Harbour, Northern Abaco
Sunward Steel Buildings designed and manufactured this pre-engineered steel building in the town of Marsh Harbour, Abaco Islands, Bahamas, in early July of 2011.
Customizable Aircraft Storage Solutions
Economical, sustainable and easily adaptable, should the need arise to increase their size, steel airplane hangars are an ideal way to protect valuable aircraft while helping retain resell value over time. Sunward Steel has been a leading manufacturer and supplier of prefabricated metal hangars for nearly 50 years, offering numerous customization opportunities and a broad range of designs that include single and multi-unit hangars, roof-only hangars, T-hangars, commercial hangars and arch-building hangars, among others.
A small town situated within Abaco Islands, Bahamas, Marsh Harbour is easily accessible off the Great Abaco Highway. Nearby settlements and communities include Little Abaco and Treasure Cay, a thriving resort community.
Considering purchasing a metal building or steel airplane hangar for use in the Bahamas, or elsewhere? Click here for a price quote.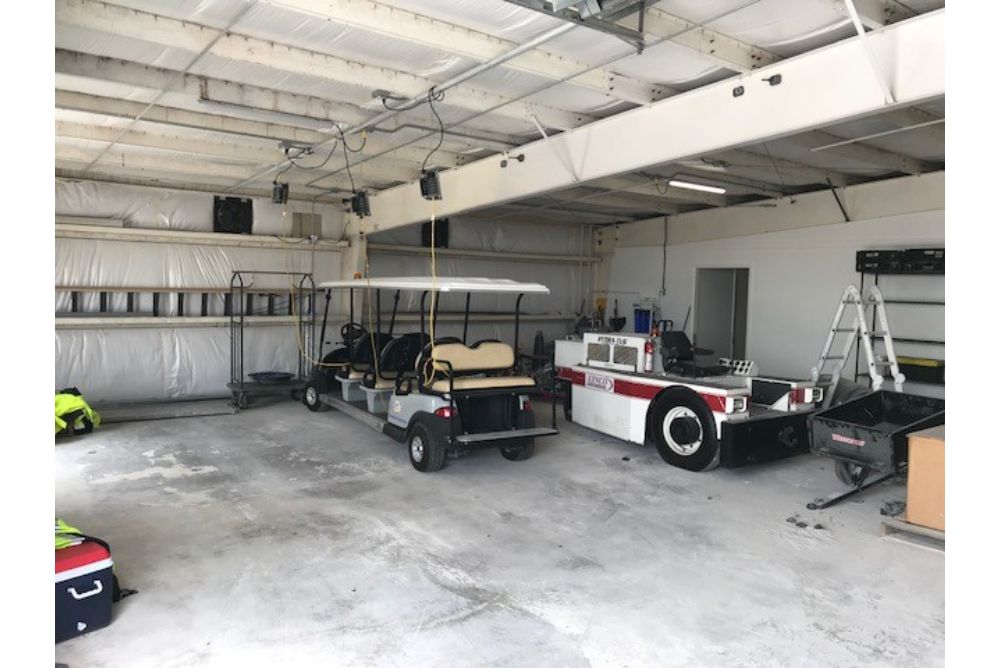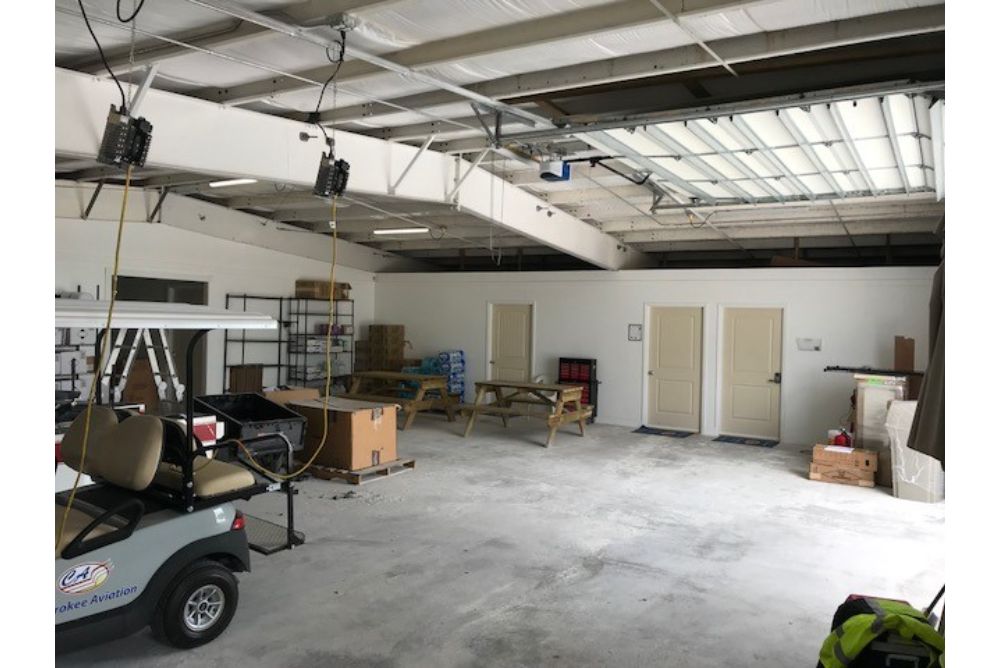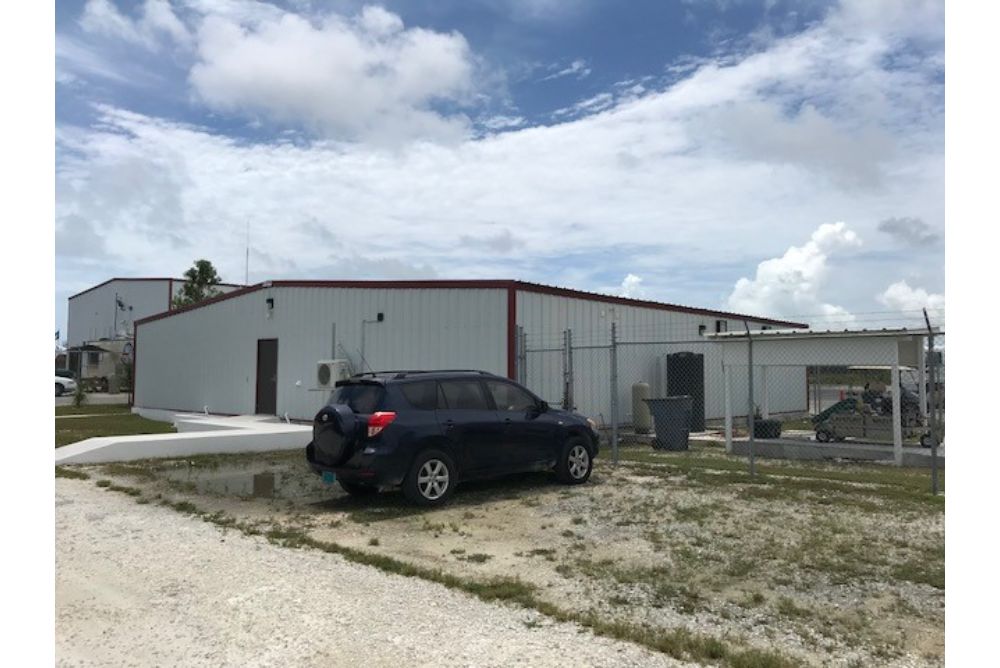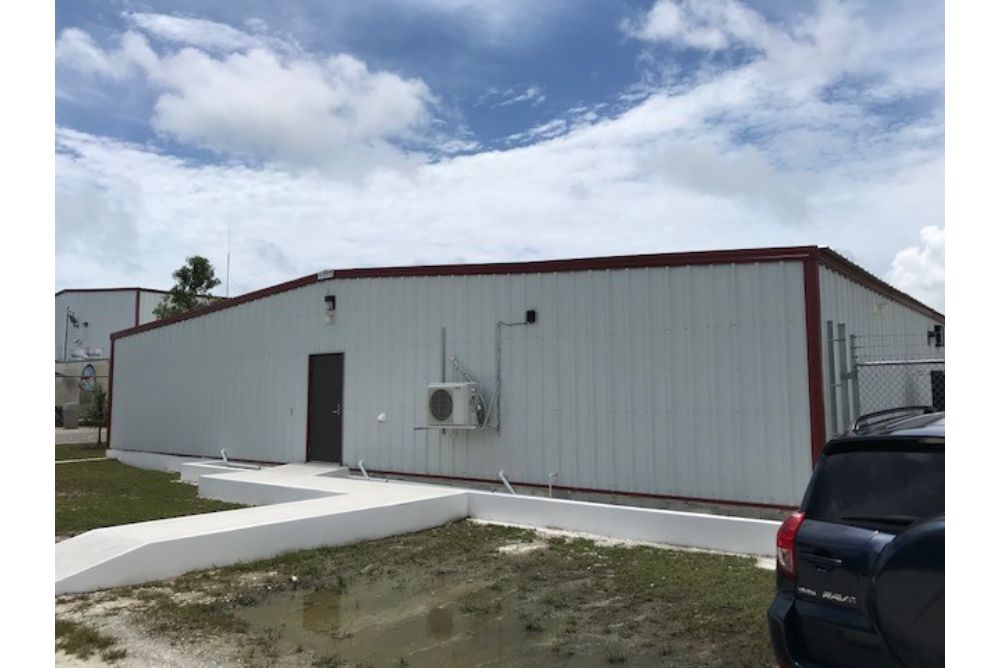 Building Specifications
Now functioning as an airplane hangar, the building features high-end steel construction and an open, clear-span design that makes it easy to move aircraft in and out of the space. Used primarily for airplane and tool storage, the building boasts an eye-catching white exterior and a finished size of 25'x75'x18'9", while a rugged Galvalume metal roof with a 1:12 pitch guards against corrosion and the elements from above.
Distributed throughout the metal hangar are (11) framed openings varying in terms of size and function. Included are (1) 10'x7' storefront opening, (2) 3'4"x7'2" doors, (5) 3'x4' windows and (3) 6'x4' windows, which together improve hangar accessibility while allowing for natural sunlight inside. The airplane hangar also comes equipped with a high, 150-mph wind speed rating to enhance overall durability and better-protect stored aircraft with regard for the strong winds and hurricane activity that sometimes comes through the area.
Featured Sunward Steel Aircraft Hangar Buildings