Steel Barndominium in Soldotna, Alaska
Sunward Steel Buildings, Inc., was the proud manufacturer and supplier of this pre-engineered metal building in Soldotna, Alaska, in early June of 2018.
For a building to be suitable for life in Alaska's often-harsh climate, it needs to offer unrivaled strength and sturdiness, and this prefabricated steel barndominium does exactly that, offering optimum durability in the face of extreme temperatures, heavy snowfall and similar geographic construction concerns. Rugged, affordable and accommodating, the building serves double-duty as a residential home and a workshop, providing both a safe place to sleep and live and a secure, all-season space to perform work or store equipment.
Functional, Fashionable Places to Live & Work
An increasingly popular construction choice among those looking to combine living and working areas, pre-engineered metal barndominiums offer space for both in the same building, thereby eliminating long commutes and associated expenses. Ideal for buyers looking to operate businesses out of their homes as well as those looking to add space for hobbies and other interests to their residential properties, barndominiums effectively accomplish both objectives for typically far less than conventional construction methods.
Located on southern Alaska's Kenai Peninsula Borough, the city of Soldotna spans about 7 miles along the Kenai River. The community sits roughly 150 miles from Anchorage and about 45 miles west of Cooper Landing.
Considering purchasing a prefabricated steel building for use as a barndominium or something else in Alaska or another part of the country? Click here for a price quote.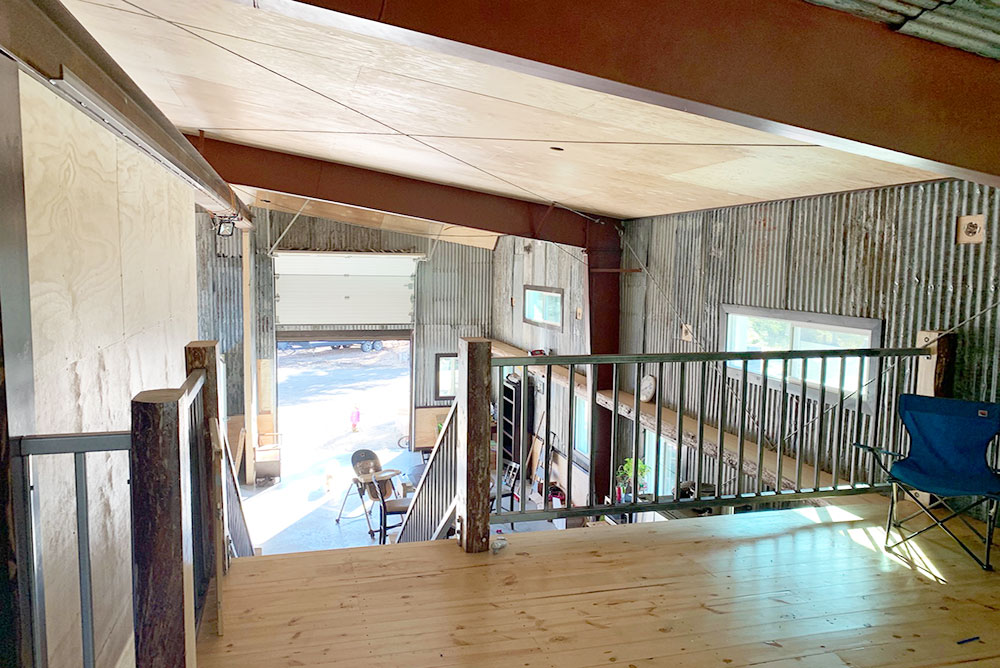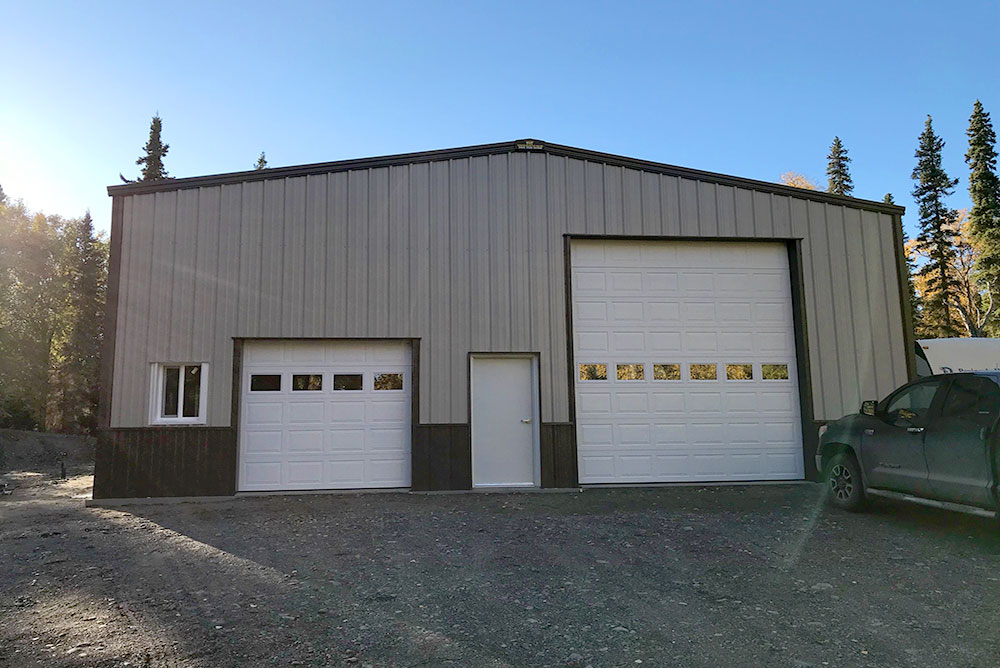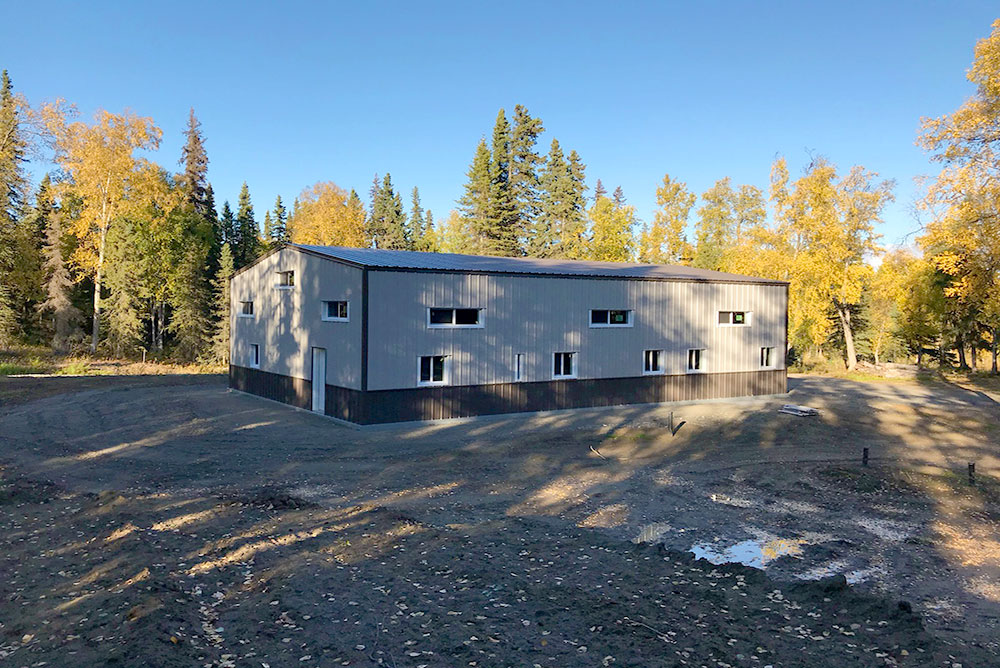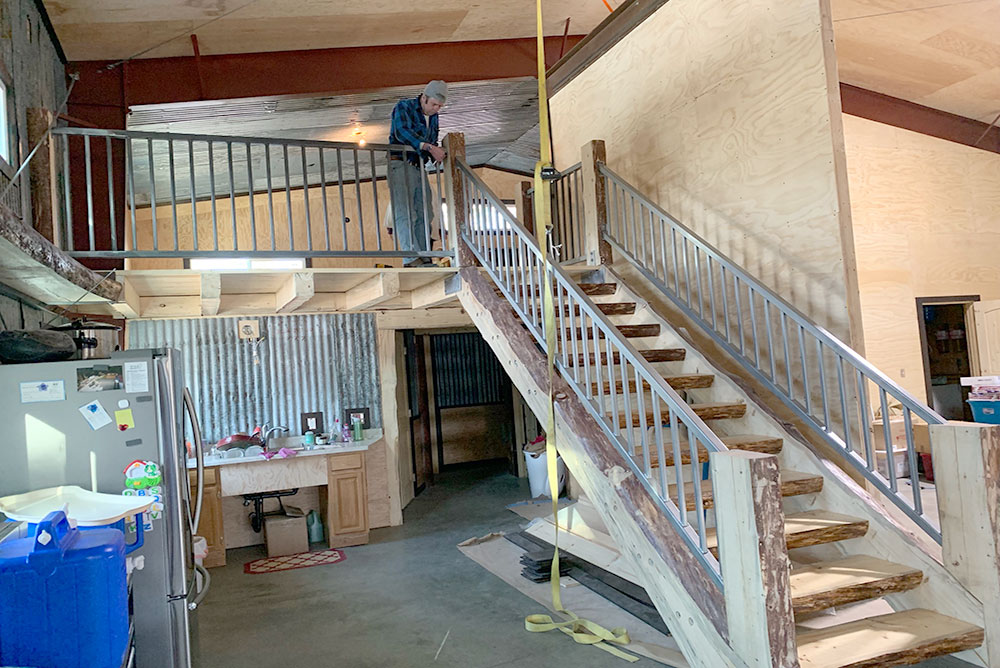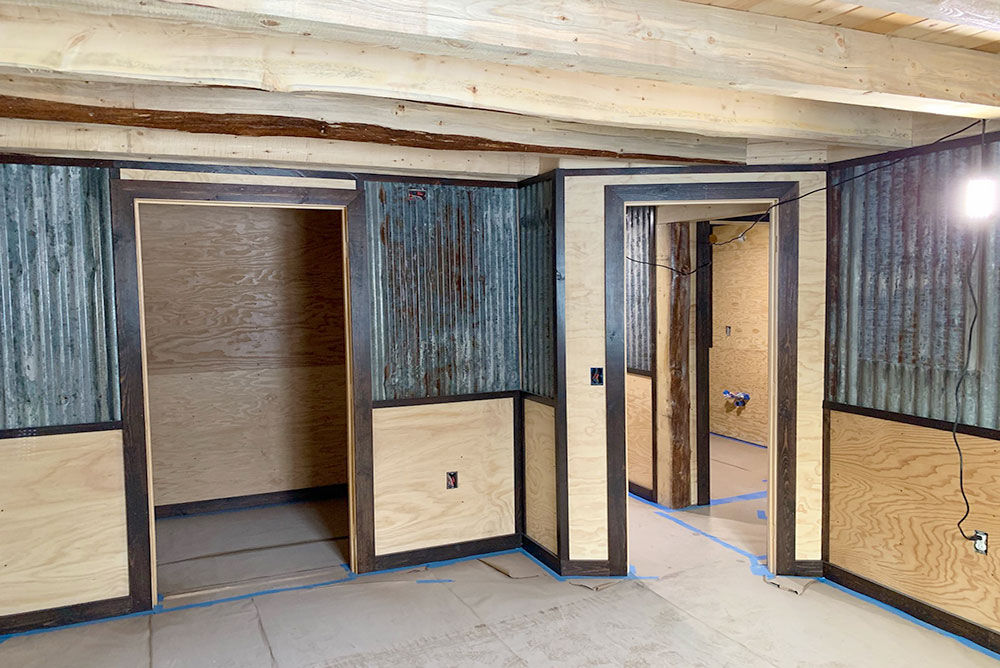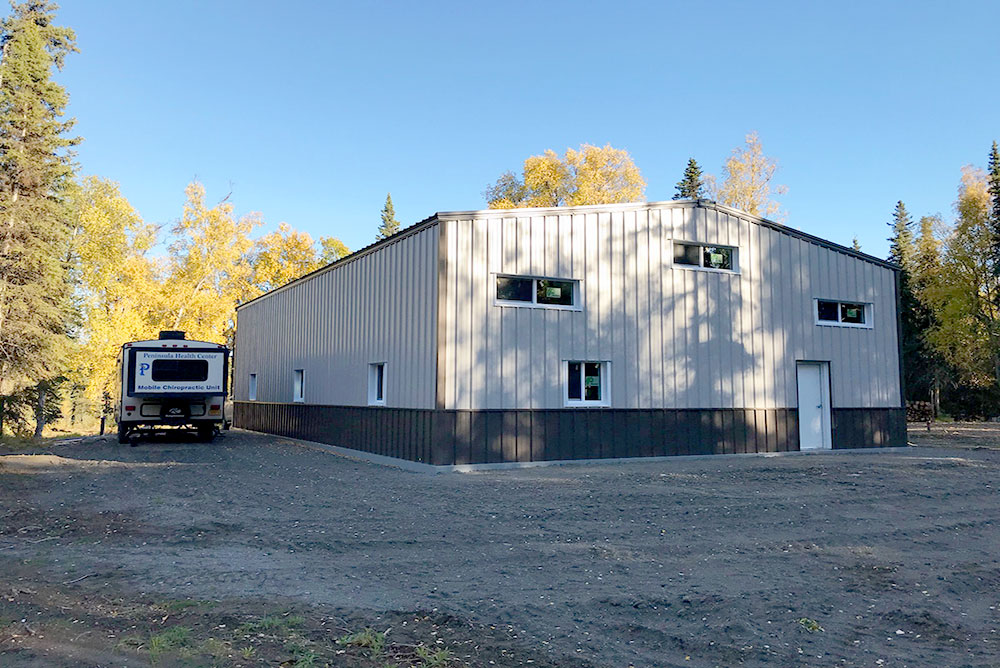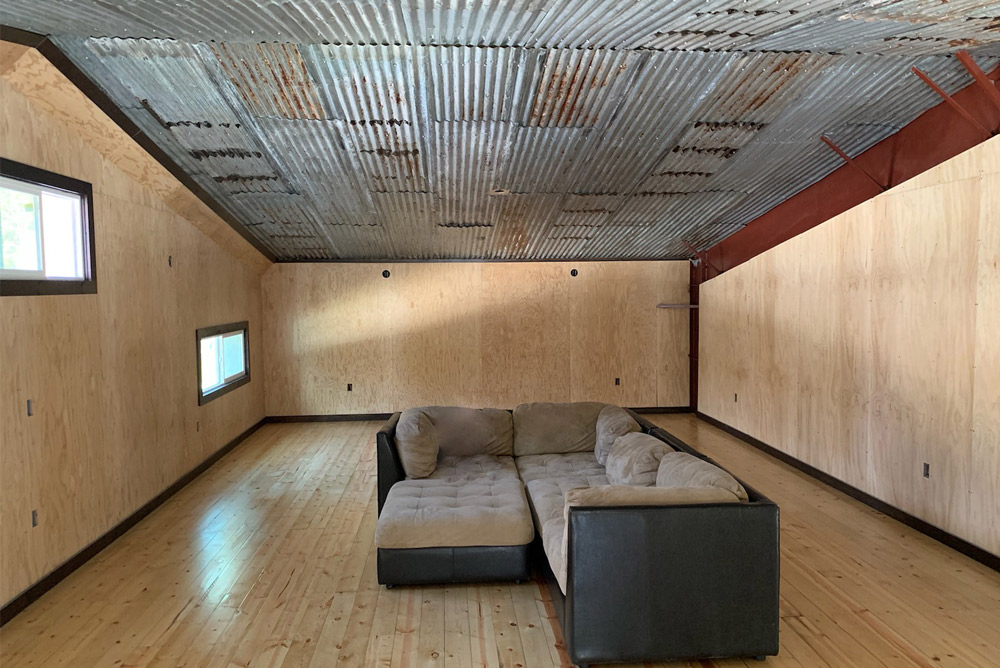 Building Specifications
Combining the structural integrity of a steel shop or workspace with the aesthetic appeal of a modern, barn-style home, this metal barndominium stands 40'x60'x16' in size. It boasts an attractive, eye-catching Misty Gray exterior and a Burnished Slate-colored roof with a 2:12 pitch and matching trim, while Burnished Slate wainscoting further enhances its stylistic appeal.
Attractive, versatile and functional, the steel residential workspace has (4) framed openings, among them (2) 3070 openings enclosing (2) 3070 walk doors, (1) 8'x8' overhead opening enclosing (1) 8'x8' overhead door and (1) 12'x14' overhead opening enclosing (1) 12'x14' overhead door. To adhere to local building code requirements and enhance durability given Alaska's considerable seasonal snowfall and variable climate patterns, a 110-mph wind speed rating and a high, 49-psf snow load serve as supplemental barndominium features.
Featured Sunward Steel Barndominium Buildings