Steel Building Independent Dealer Network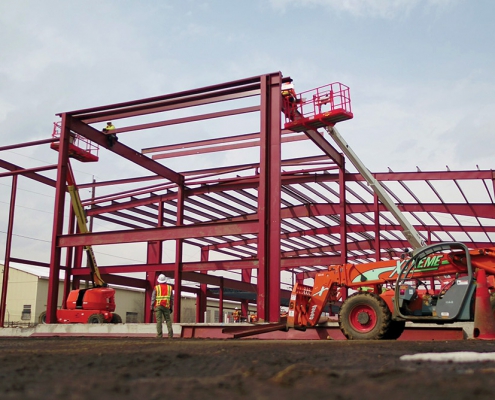 Sunward is a US based manufacturer of  Pre-engineered Steel Buildings and has a large network of independent construction and erection companies across the nation and in Canada. We started in the 1970's in the agricultural industry in North Dakota and have grown to nationwide company selling all types of buildings. Our growth and longevity would not have been as successful without our dealers. We recognize this and take care of our dealers and their clients alike.
Our independent dealers are the companies in field, at the job site, speaking with potential clients and working with them during construction through the completion of the projects.  Here at Sunward, we specifically target leads for buildings in your area through various marketing channels and pass the leads on through to the dealers.
We are always looking to expand our dealer network offering construction companies, small business owners, entrepreneurs, and erection companies the opportunity to partner with us and develop long term relationships. We assign each dealer a representative to facilitate sales,technical, marketing, engineering, drafting and estimating support to assist them in the success of their Steel Building business. In addition, being an Authorized Independent Dealer gives them the opportunity to purchase our buildings directly from the factory at discounted rates.
See What Some Of Our Dealer Have To Say
We understand the importance of company branding. If you do not have a company logo, our marketing team will create a simple logo for you to use in marketing materials and business cards.
Once approved as a dealer, we will customize a tri-fold brochure for your use. The brochure will be customized with your logo, services, contact info. and photos. If you do not have photos, we will provide photos for your brochure.
Our marketing department has developed a template to make it easy for you to get a website up and running. We will customize it for your local area, with your company information. We will provide photos if you do not have any.
 *Once approved, your building consultant will discuss packages and pricing.

If you are interested in becoming a dealer of our steel buildings, please fill in the form below and include your experience, current type of business, and what you specialize in. One of our business professionals will reach out to you to discuss!
Locate a Dealer in Your Area
See Some Of Our Latest Projects